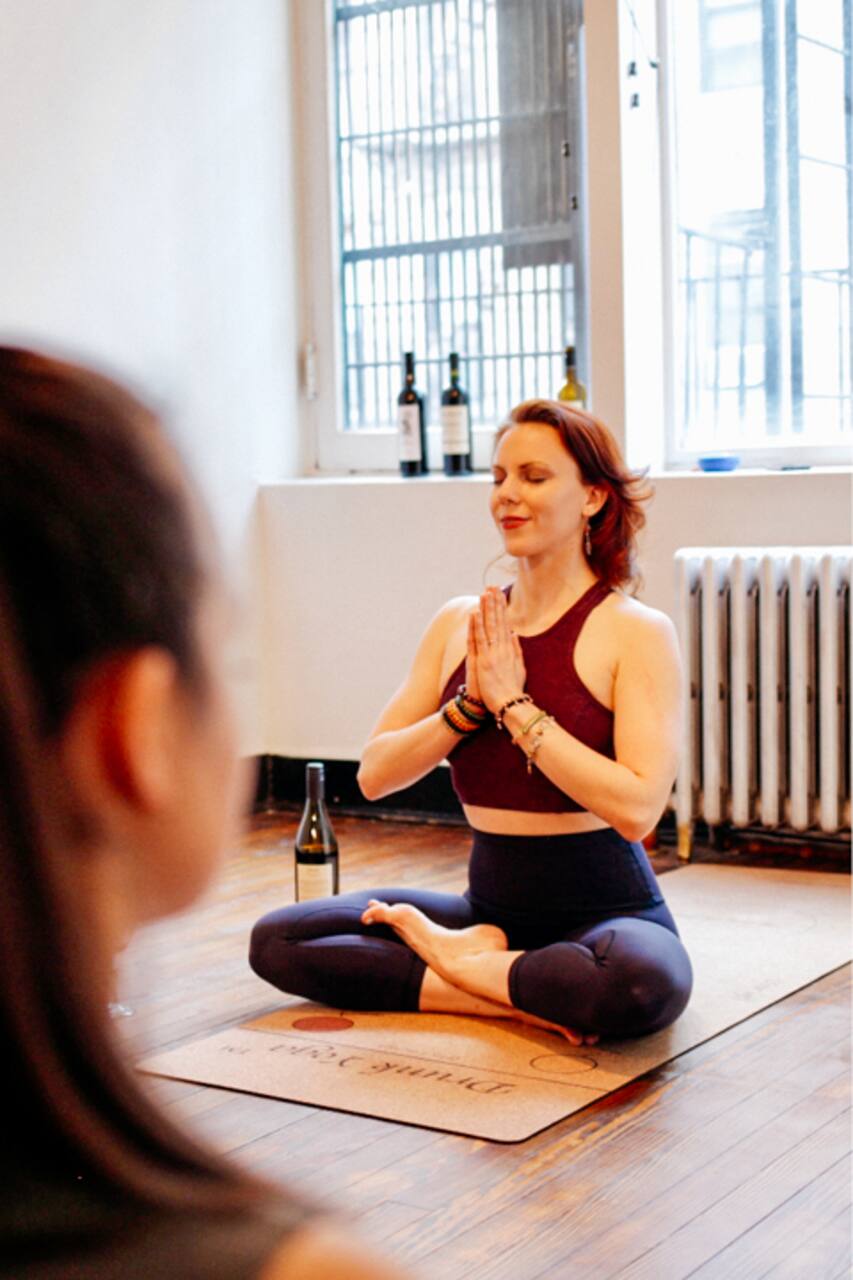 I'm Eli Walker, a yoga teacher and actress in New York City. As a teacher, non-yogis have often told me, "I should do yoga, but I'm afraid I'll look silly." In response, I create ways to make yoga accessible to everyone--to give people who would like to try yoga, but who are too intimidated to go to a yoga studio, the opportunity to let go of their inhibitions and give it a shot. I use yoga and…
Can't decide between a weekend work-out and bottomless brunch with your friends? Well, now you don't have to! A Drunk Yoga class consists of a brief happy hour, followed by a fun and beginner-friendly 45-minute vinyasa sequence with wine in-hand. The experience is laughter-filled and uplifting, meant to bring together community in a judgment-free compassion-filled atmosphere with the…
Bring your own yoga mat, and come dressed ready to yoga! This means comfortable clothes that are easy to move in and won't ride up if you bend. (A limited quantity of mats are available to rent.)
음료
2 glasses of wine Non-alcoholic options are also available. You are not required to drink alcohol to participate.
Sixty LES in the Lower East Side of Manhattan Spring Saturdays at 11:30 AM 190 Allen St. New York, NY The class will take place in Sixty LES' stunningly gorgeous Make Believe room. Get ready to Instagram - this place seriously looks like a dream. The room holds up to 20 yoga mats--the perfect size for an "intimate party" feel, but spacious enough to have your yoga and drink your wine, too;)
이 트립은 주류를 포함합니다. 법적 음주 가능 나이에 해당하는 게스트에게만 주류가 제공됩니다.
Bring your own yoga mat, and come dressed ready to yoga! This means comfortable clothes that are easy to move in and won't ride up if you bend. (A limited quantity of mats are available to rent.)