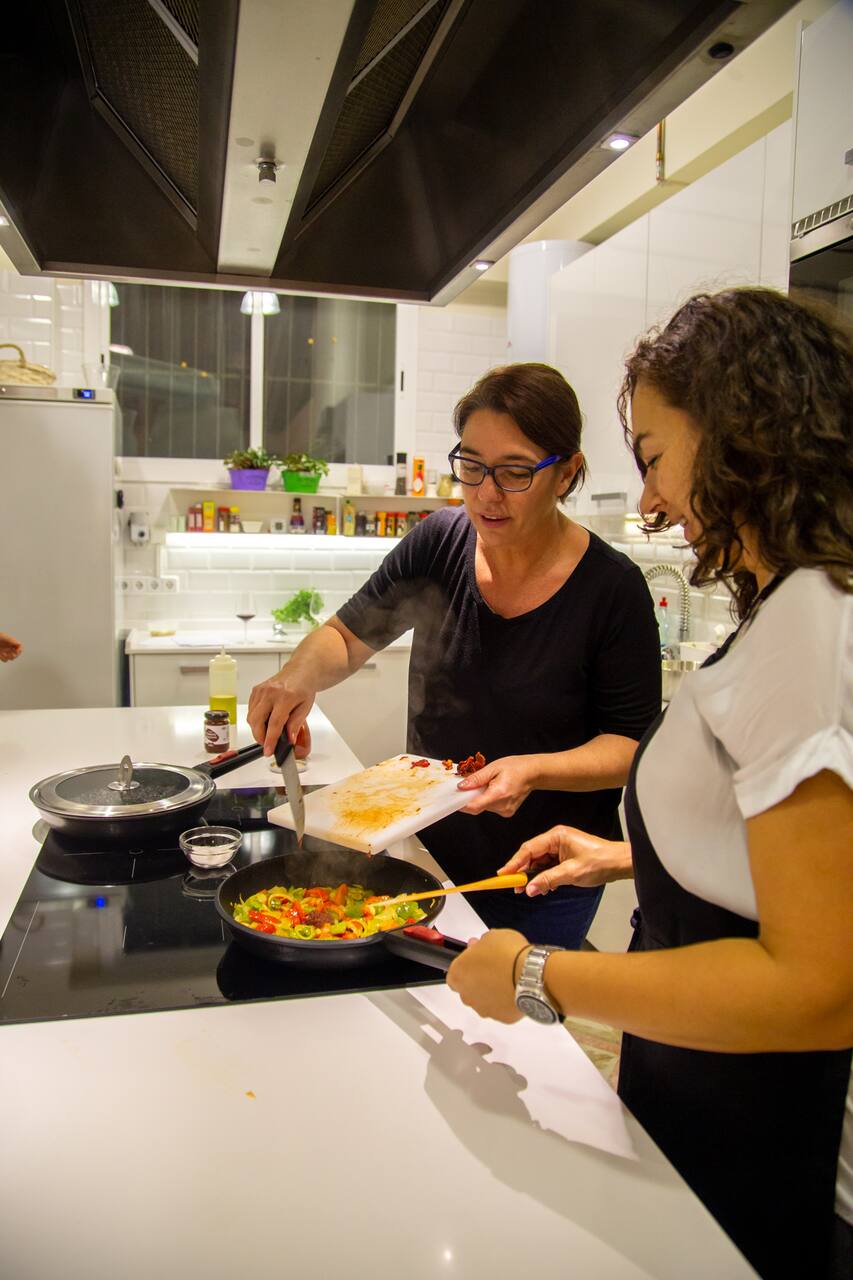 Languages:
독일어, 스페인어, 영어로 진행

지금 바로 예약하세요. 이 트립은 보통 매진됩니다.
After a life dedicated to marketing, I decided to embark on a new project that brings together my two great passions: cooking and traveling. Lóleo is the perfect space where my guests enjoy the food as much as the conversation. We discuss experiences, points of view, directions, recipes, and we often practice languages—an experience that I enjoy as much as my guests do.
Do you want to learn how to make the best Spanish tapas from a professional chef? At Loleo events we can teach you! If you like Spanish food and want to learn how to make it, this is the right place. We suggest some traditional options like Russian Saldad, the all time classic: Ham croquettes, or the tasty black rice, a gastronomic delight. In addition, for modern inclined students, we suggest…
The address is easy to find, however the doorway leading to the premises above the municipal market is ancient and narrow. The Pacifico Metro Station on Line 1 is just two minutes away.