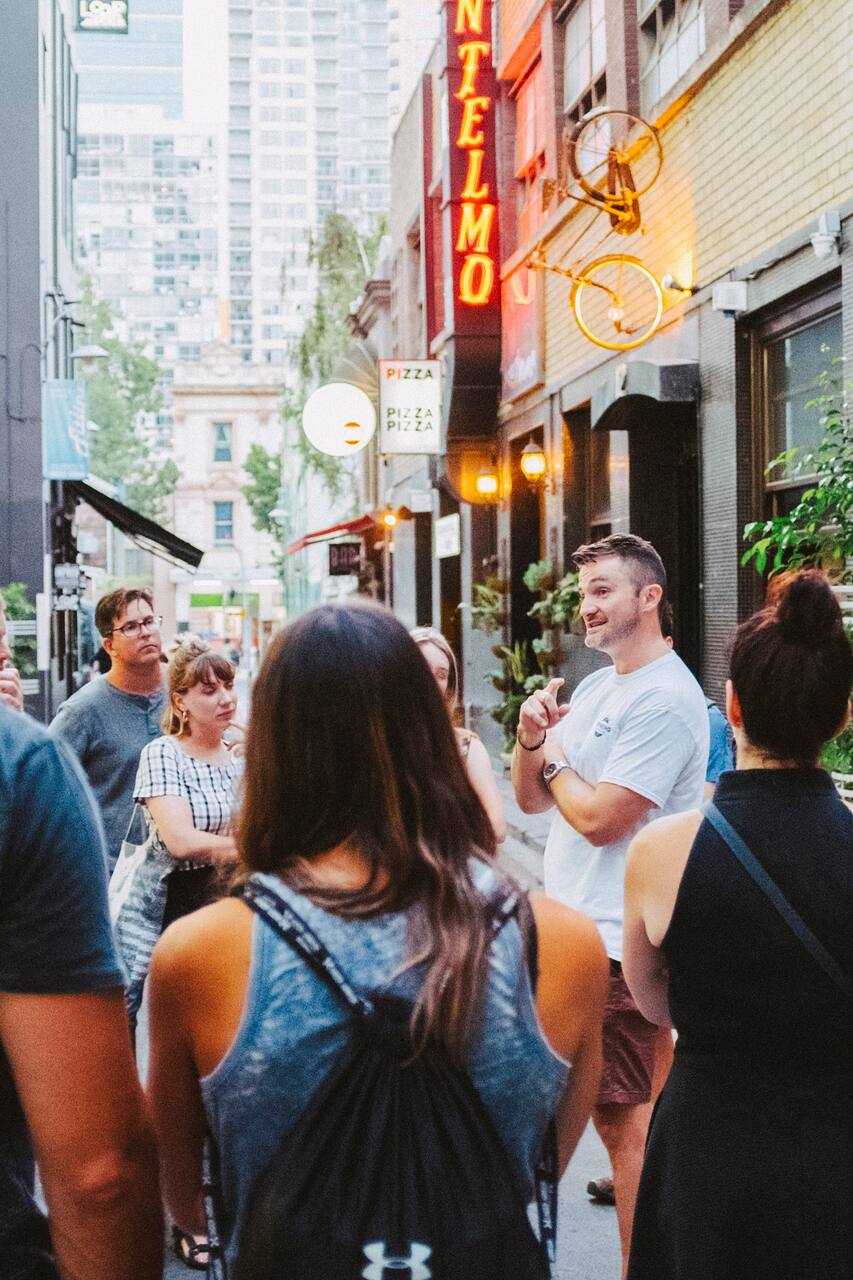 Ben is a former journalist and European tour guide. His resume includes five years running walking tours of the Melbourne CBD, before he got his sh$t together and started Drinking History Tours. Ben has lived in Melbourne since moving from Perth in 2005, and has also lived in London ( from 2008 to 2009) and Spain (2012). A keen traveller, Ben has visited, to date, 192 cities in 43 countries…
Drinking History Tours is a fun and social way for Melbournians, new Melbournians, travellers and groups alike to undercover the secrets behind this magnificent city. More fun than a walking tour. Classier than a pub crawl. Sites: We'll show you some of Melbourne's most interesting, tucked away places. The sort of places you won't see from a normal tour. Bars: We'll go to a couple of great, CBD…
Please let me know any food allergies/requests when you book!
음식
Entree and Dinner A delicious dinner will be served at one of our bar visits. Please note we can accomodate any food allergies.
음료
Drinks discounts! We've partnered with a number of very special bars who have been kind enough to give us some great specials
We will be exploring the hidden laneways of Melbourne's CBD, learning its drinking history while visiting three, small, tucked away laneway bars - the kind of bars Melbourne is famous for! You'll eat a brilliant meal at our first bar, visit a secret "speakeasy" style bar at our second and be transported back to the gold rush at our third. Drinks specials are provided at all bars.