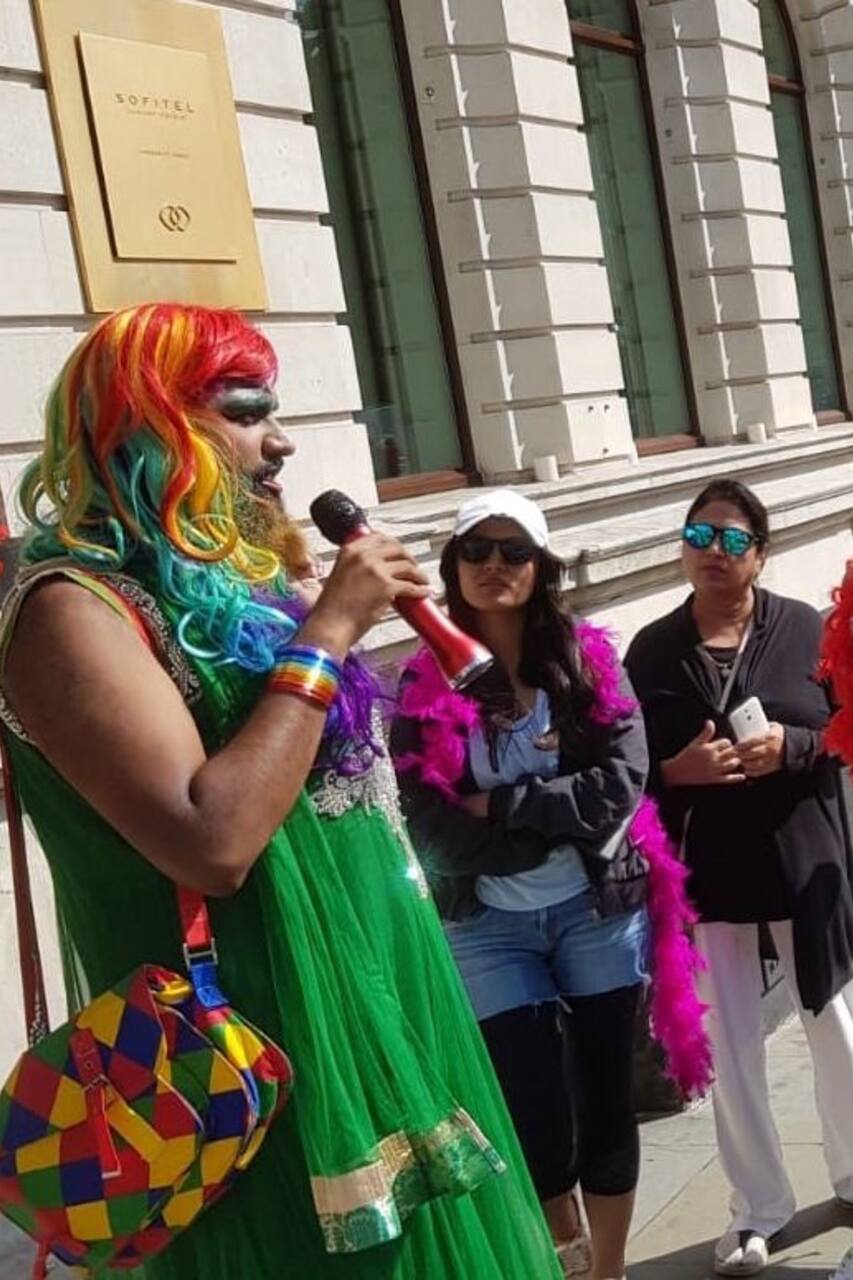 예약 가능한 날짜가 몇 개 남지 않았습니다!
While Daljeet (or as most people know him, DJ) will be your lifeline to the queens before the event, on the day itself, you may meet either colourful Maneeta (who is DJ), our alien Wet Bambie, or one of our surprise guest drag queens! Maneeta is rather dim, but she brings some bright South Asian fruity fun as she dances through the streets. Beware the sari slips! Wet Bambie is a party animal…
We currently have 2 tours running: 05/05, 26/05, 21/07, 18/08, 06/10 - West Mincer 01/06, 23/06, 08/09, 12/10 - Going Down South The WEST MINCER tour is a two-hour extravaganza around some of central London's most treasured tourist sights, led by colourful Maneeta and one of our other Drag Queens. We will go on a fun, fruity, and fabulous journey, at the base of Nelson's massive column in…
Bring an umbrella in case it rains—it's the UK after all—and appropriate footwear. Don't worry–we will be doing it in heels! Let us know if you'd like to book a private tour for your group!