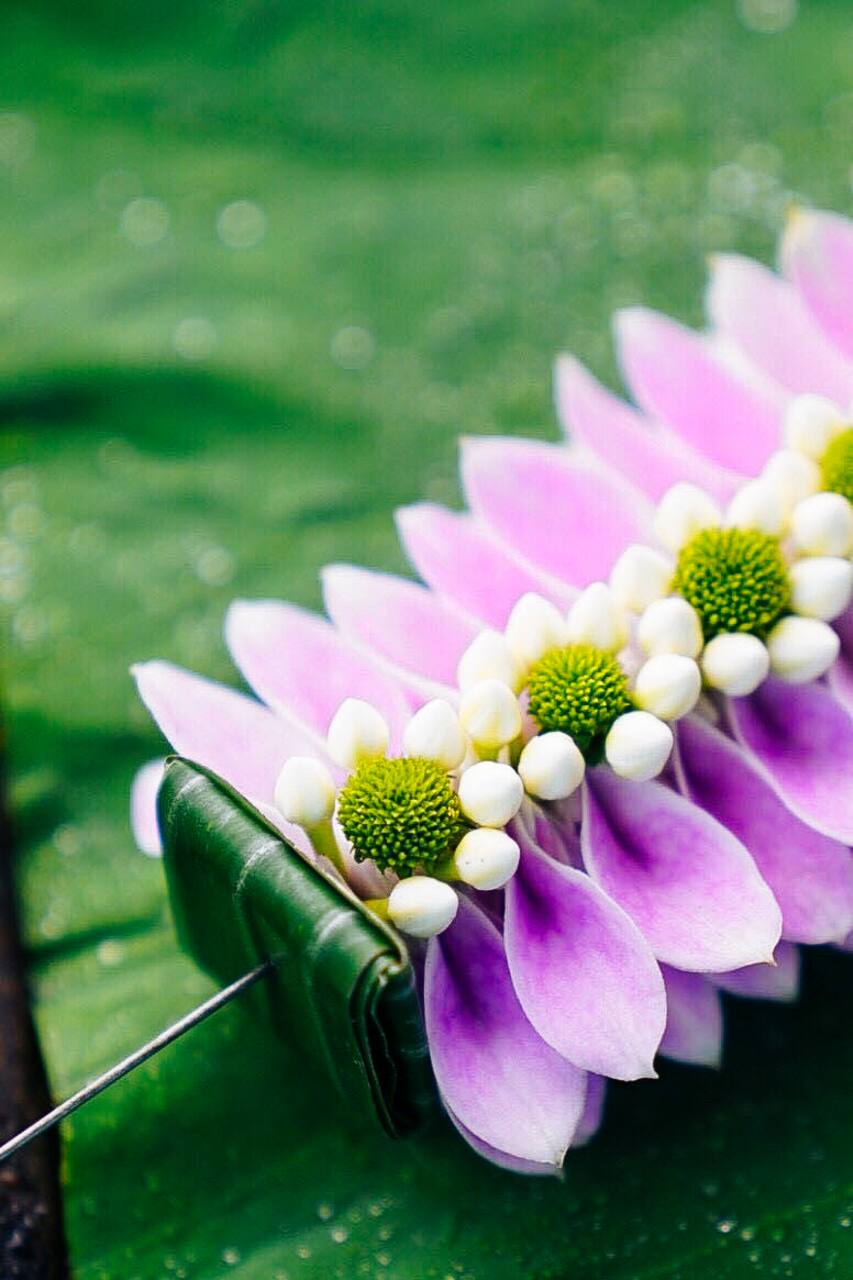 I have 20 years of experience in the Royal Palace for both appetizers and handcrafts. I'm the young blood who want to distribute the one of the highest art of floral to others people.
Ma Lai Thai, or Thai garland is one of the highest art of floral handcrafts in Thailand. It's a combination of various floral arrangement to become Ma Lai. Nowaday, people have invented materials which help limiting time and make it easier to finish one. Also we keep designing a new Ma Lai pattern, make it modern, and more fantasy for making "WOW!" However, we don't want to lose the original…
We provide all materials, flower, and anything that participants may need during a workshop, also appetizers & beverage.We provide the parking for visitor who drives.
Snacks
Kanom thai Made from bean
The small container or bag to carry the flower.