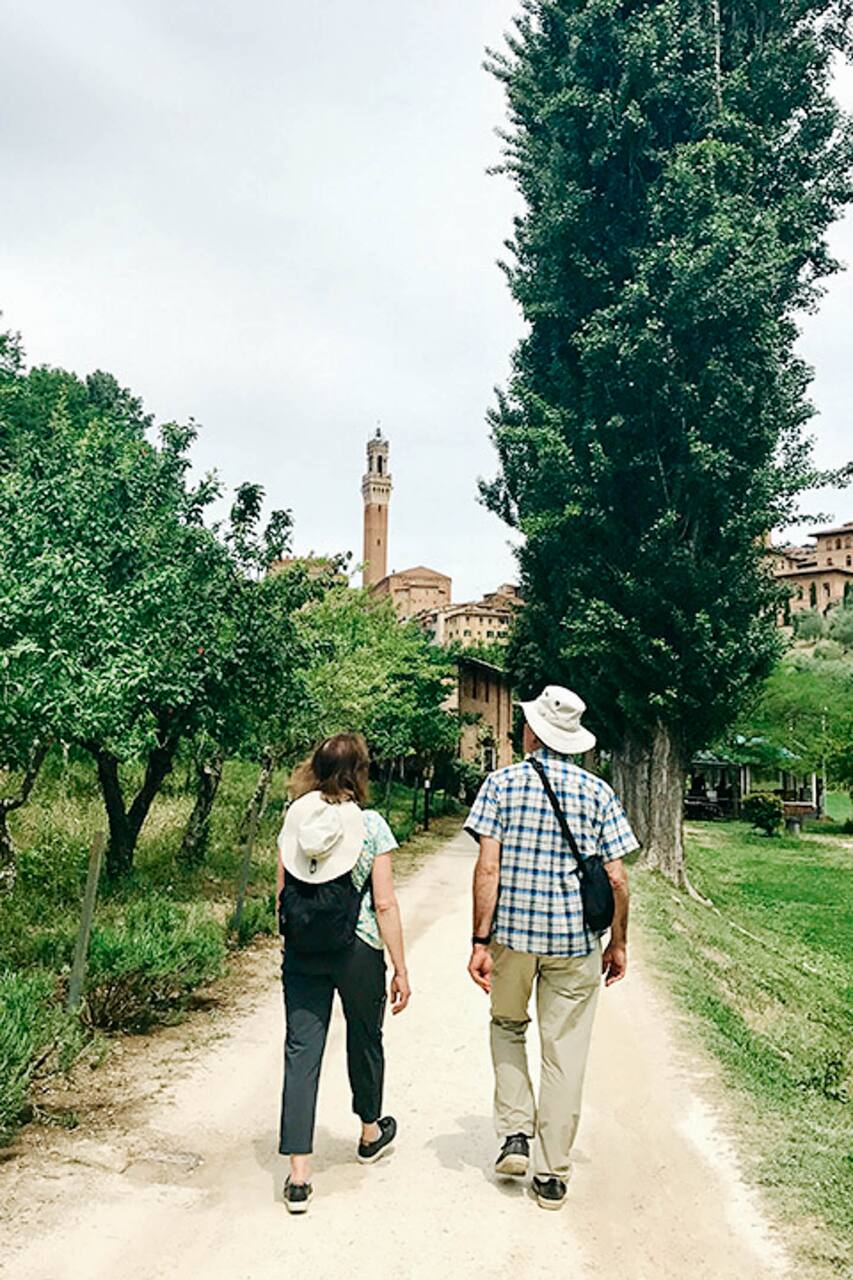 Hi, I am Giulia! Born in Siena, I am a Hiking Guide. I deeply love my city and I would like to guide you to discover how beautiful and unique it is. I love exploring, immerging myself in nature and let myself be stroked by beauty.
Siena Urban Trekking will bring us to discover an unusual Siena where nature and town meet each other's in an unexpected combination. Within the Town Centre we will discover how the "war gardens" and the green valley will interchange themselves with the small streets and medieval lanes. Just by taking a few steps you will find yourself from a green olive grove to the middle of the stone…
Bring with you sporty shoes, a small backpack and water.
Snacks
Coffee and local biscuits If you have allergies please let me know it!