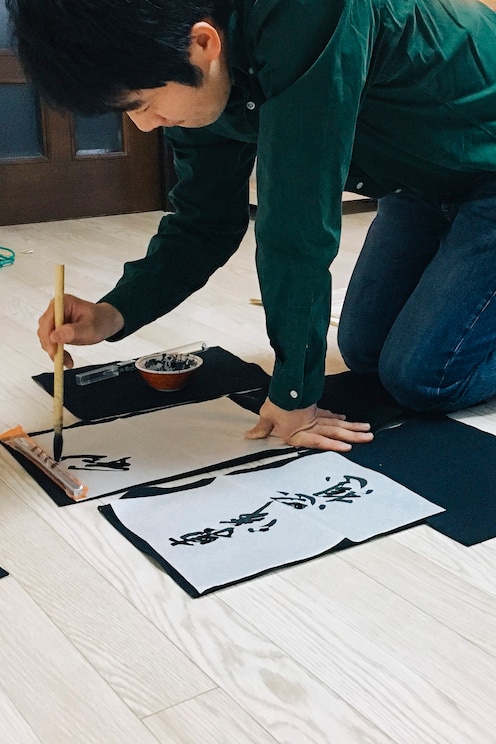 Art Calligraphy in middle of Osaka
Art Calligraphy in middle of Osaka
We will enjoy the calligraphy in relax mood. This session is not about training the detail technics of traditional calligraphy but to learn, experience,and discover the sense of beauty of oriental culture through the art work. Session includes: #1 Introduction calligraphy culture and sense of beauty. #2 …

Japanese tea

Calligraphy tool Brush, Ink,Paper, and all the necessary things to do calligraphy.
I am Yohei, a Japanese guy living in Osaka city. I had been enjoying Calligraphy since I was ten years old until a few year ago before moving to Osaka from Kyoto. I had been traveling around over 30 countries through my job and experienced a lot of those local cultures. I simply wanted to make a chance to exchange the oriental ( Japanese ) culture and your culture through working on calligraphy together and have some new discovery/enlightenment.
After meeting up at the station , we will head to the calligraphy room. After the session, we will head down to the station.
아트 클래스
Art Calligraphy in middle of Osaka