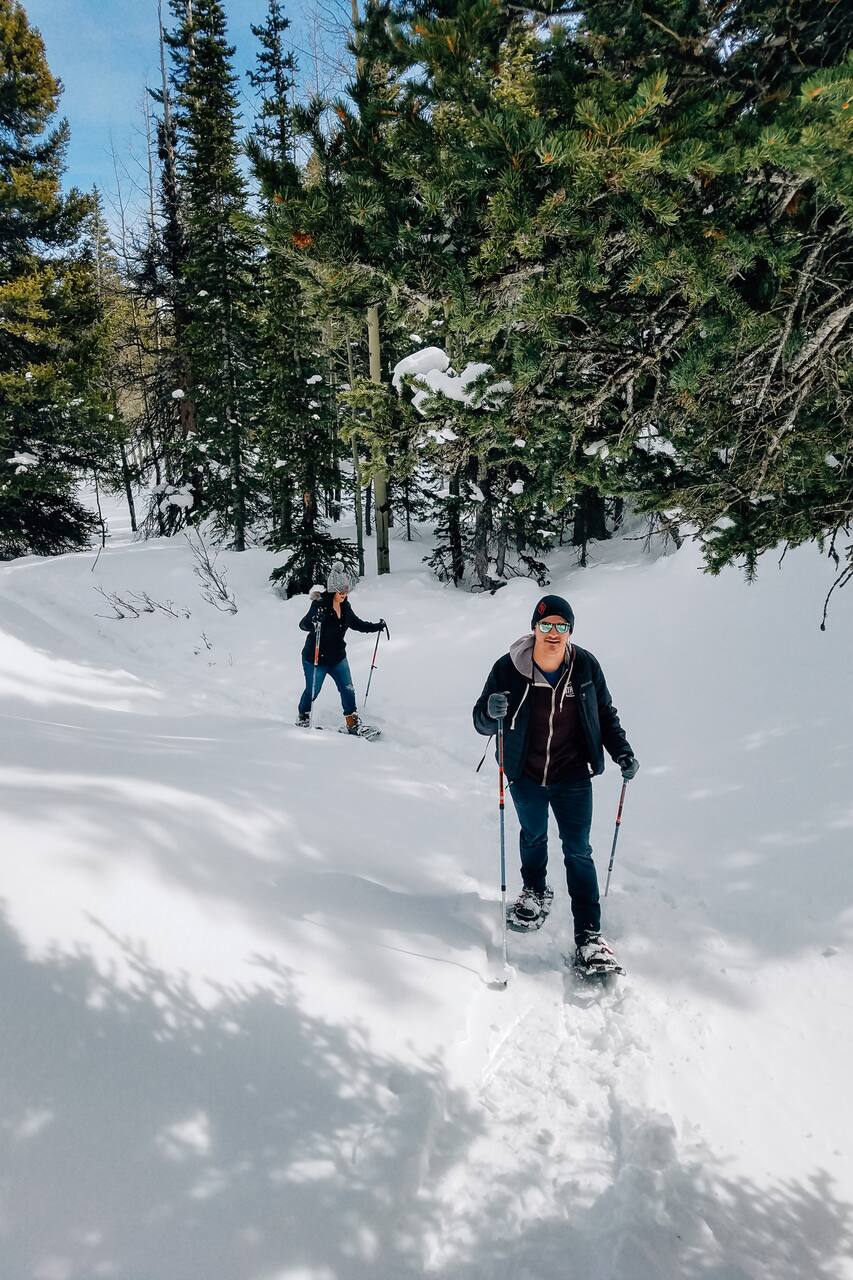 Snowshoe/Hiking in the Rockies
Snowshoe/Hiking in the Rockies
I have lived in Colorado for over 20 years. I have spent many days in the backcountry snowshoeing and skiing. I love sharing our Outdoors with people that are not from around here. Snowshoeing allows you to see our mountains during the winter that few ever get to see. It's a great easy day just being away from the hustle and bustle. I know great safe places to see our outdoors in it's winter…
We will provide everything, ride to trail head, 2-2.5 hour snowshoeing in unbelievable scenery. Trail lunch provided. Snowshoes included. Spend the day learning about the area and see the mountains in the winter few get to see.
We recommend wearing good insulated hiking boots. Make sure you're wearing layers. And ability to carry a water bottle light backpack. We get you to the trail head and hike from there.
Food
Trail Lunch/ snacks + plus water. Let me know if you are on a special diet, like Vegan or Gluten diet.
Small backpack. INSULATED Hiking boots! , toe warmers, layered clothing, camera, sunscreen, sunglasses, gloves and hat.