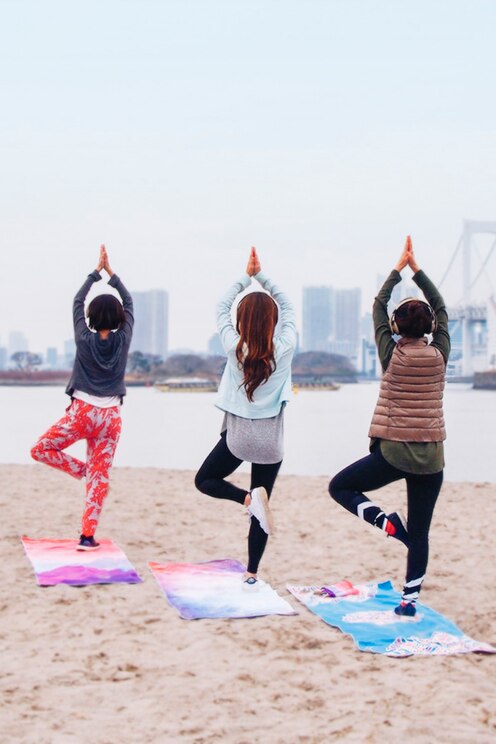 TokyoGenic! Silent Disco Yoga at DAIBA
TokyoGenic! Silent Disco Yoga at DAIBA
Gather at ODAIBA Beach before class to meet Yuki and other guests. Its such an iconic location for great energy and community. Then practice all levels yoga while wearing headphones and listening to a remix of your favorite music. Such good vibes.

Headphones Photos( Free to upload on your Instagram )
I'm the producer of TOKYO PARK yoga community + Silent Disco Yoga! I'm incredibly humbled and inspired by the natural landscape in our gorgeous city and our practices here that are so magical every time! Check out our Instagram https://www.instagram.com/tokyoparkyoga/ Check the Silent Disco yoga at YOYOGI(HARAJUKU)Park https://www.airbnb.jp/experiences/178436
We'll meet at ODAIBA Beach to gather before class, and stay there for practice. ODAIBA Beach is an iconic location with views of the Rainbow Bridge and gorgeous tokyo city buildings. ODAIBA Beach has incredible natural beauty, creativity, inspiration.
・Bring water, bath towel or yoga mat. ・We'll take some photos for you.You can use it free to upload on your Instagram ・It's a nonprofit event. Price including headphone rental fee and insurance fee.
요가 수업
TokyoGenic! Silent Disco Yoga at DAIBA