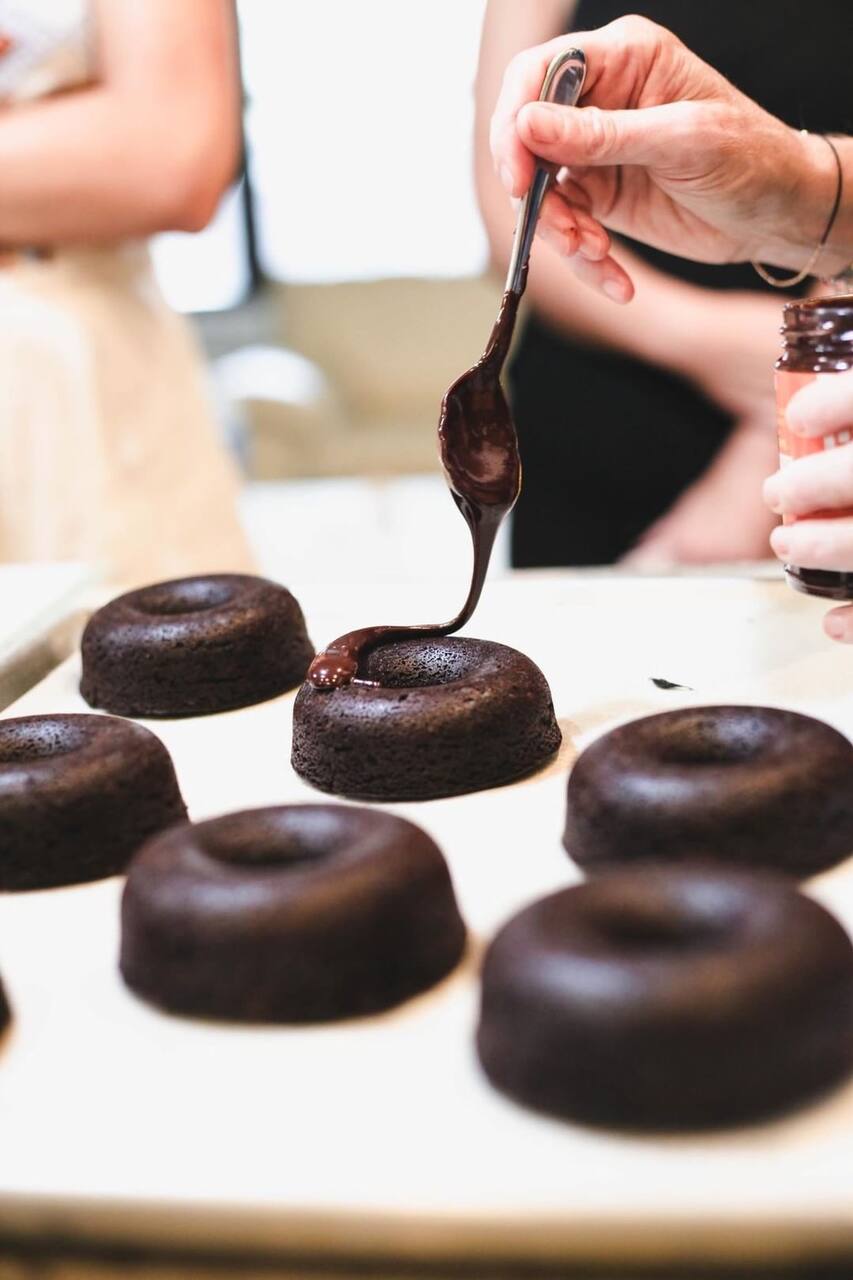 Bake Austin Weird With a Pastry Chef
Bake Austin Weird With a Pastry Chef

예약 가능한 날짜가 몇 개 남지 않았습니다!
My personal diagnosis of hypoglycemia inspired me to pioneer a healthy baking world 26 yrs ago. I have always had a sweet tooth and have been baking since I was 7 yrs old. I believe that healthy baking is even more delicious. Graduated with honors from the French Pastry School in Chicago, I have worked and assisted the best pastry chefs in the world. I love doing recipe development and an…
We'll jump into a very unique hands on healthy baking class where you will learn how to select the best ingredients in the world for healthy baking, taste them and learn how to scale a recipe and (what a great mise en place is) . We will bake delicious pastries that are even better than traditional baked goods. Each person bakes a different recipe that they select. Did you know Austin is the…
Please bring your camera, notebook, apron, comfortable shoes, hair tied up, container like a baking tray for your baked products. We start punctually. Have a hearty brkfst before class.
Snacks
Bars, cookies, beverages Please let me know if you are on a special diet, like Vegan, Paleo, Low Carb or Gluten Free or Keto
Notebook, camera (or phone) comfortable clothes
Container for finished product