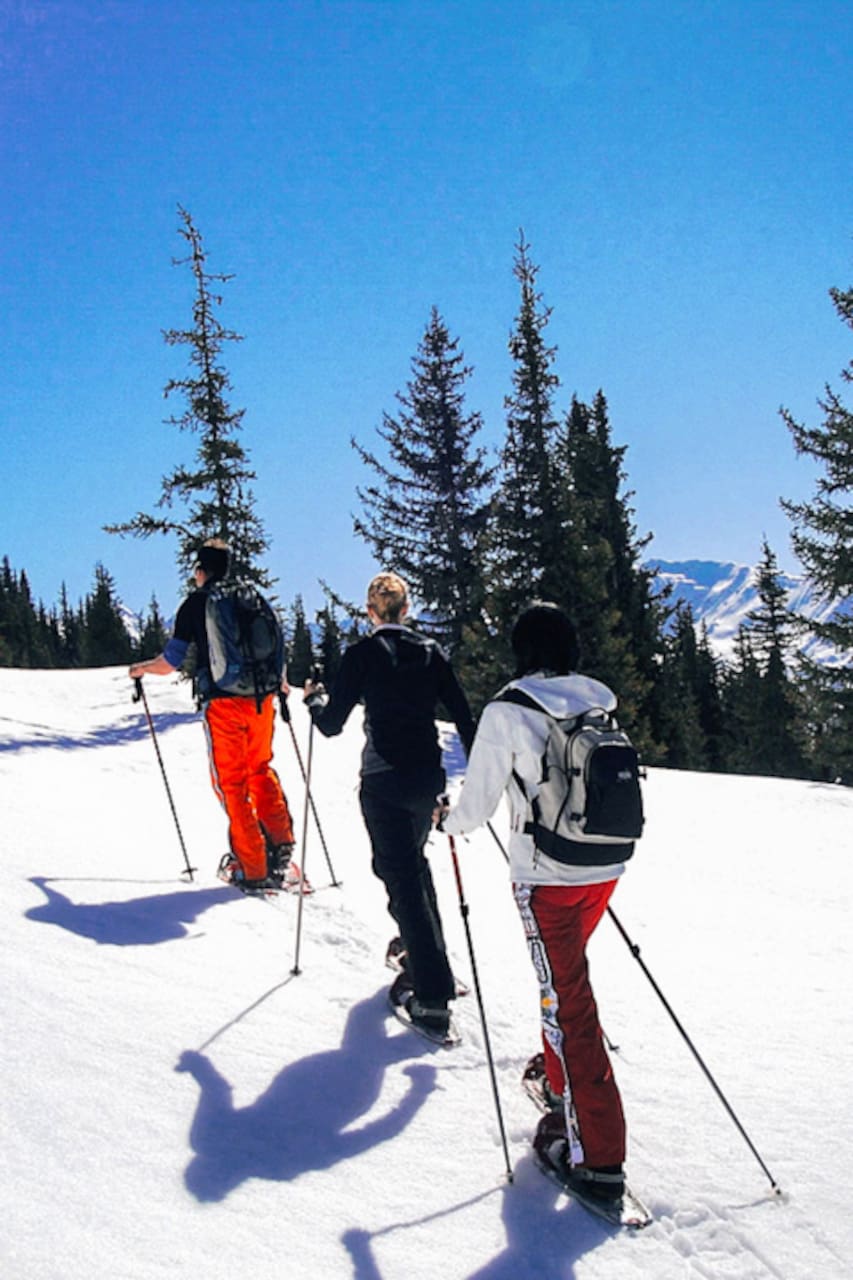 Your guide will be Misha Kleider. Misha grew up hiking in the mountains of BC and has many years of guiding experience. He has a BA in philosophy and is currently finishing his masters in education for sustainability. His goal in life is to explore the underbelly of the universe with amazing people. 
This 5 hour tour is a perfect way to experience Canada's winter wonder land. The adventure begins when your guide picks you up from Vancouver and takes you on a 45 minute drive to Cypress mountain. You will be taught how to snowshoe on a trail through the mountain woods that is great for beginners. Once we reach the epic lookout, we will take a break for lunch, share some tea, enjoy a 15 minute…
Please wear layered clothing. The outer layer should be waterproof. Bring mittens, a scarf, a toque, hiking shoes, some water, a lunch and a camera.