The #1 adventure tour on Airbnb Puerto Rico! Do you want to experience the El Yunque Rainforest while you are in Puerto Rico but don't want to share trails and waterfalls with hundreds of other tourists? Let us take you to a hidden natural water park off the beaten path and far from the crowds where we prepared several surprise activities for you to enjoy, beside swimming in the crystal clear and warmer water you won't find in the official areas of El Yunque, where the water is freezing cold. Get ready to hike, get wet, climb, jump and slide in the rainforest. This tour and the path we take on trails we made ourselves, takes us to many cool locations and highlights in and out of the water which will create memories of a lifetime. We recommend reading our 500+ 5-star reviews for details what to expect on this unique tour! Beside all the fun and excitement, our tour also invites you to relax and simply enjoy the peace of nature at this very unique location. If you love nature, this is a must-do in Puerto Rico. This experience is also for non-swimmers, as we provide life-vests, but you must be physically fit to hike and climb smaller rocks without help. Transportation is available from the meeting spot in Fajardo. Ask us for more info if you need transportation from another town and for more details about the tour itself. 2 people are minimum for this tour.
Hi! My name is Chris and I am the operator or Paradise Tours PR and a complete nature lover. We offer tours off the beaten path and far from other crowds also for nature lovers, to share some of the best locations on the island with visitors of Puerto Rico in a more private way. From giant water slides hidden in the rain forest, to cave formations in the mountains you can swim into, hidden beaches to explore snorkeling to Stand Up Paddle Boarding with Stingrays and Turtles. Our 5 star review record across the web reflect our passion for offering great memories while taking safety seriously.

Bottle Water each

Safety Equip. & Pictures Life vests
– 3 hour tour, starting with hiking along and through the river to the first of two water pools where we will make multiple stops for activities in the very healthy river water which is loaded with minerals. – 2 beautiful water pools with crystal clear water – Multiple Waterfalls – An adventure you won't forget for years to come – Fun and relaxation guaranteed – We will take pictures of you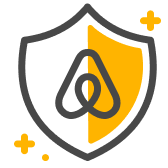 게스트 안전
야외 활동에는 위험이 따르며, 이 체험에 참여함으로써 위험한 상황에 노출될 수 있습니다. 내 능력과 조건(위치, 날씨, 장비 등)을 고려하여 안전하게 참여할 수 있는지 확인하세요.
만 6세 이상의 게스트 최대 10명 참여 가능 Must be physically fit to hike, climb smaller rocks without help. If you simply want to enjoy the rain forest, waterfalls and relax, you are very welcome to skip the jumps and slides. The tour is as relaxing or thrilling as…
- Please only book if you are physically fit to hike - Make sure to have breakfast before we meet! - Shoes with good grip such as sneakers or good water shoes, no Flip-flops - Be flexible to go on other days in case the weather is bad and we need to reschedule for the next day
자신이 사는 곳과 하는 일을 진정으로 사랑하는 현지인이 진행합니다.

소수 인원으로 진행되기 때문에 참여자 개개인에게 집중하는 방식으로 체험이 진행됩니다.

모든 체험은 특별한 기회 제공이라는 기준을 충족해야 합니다.