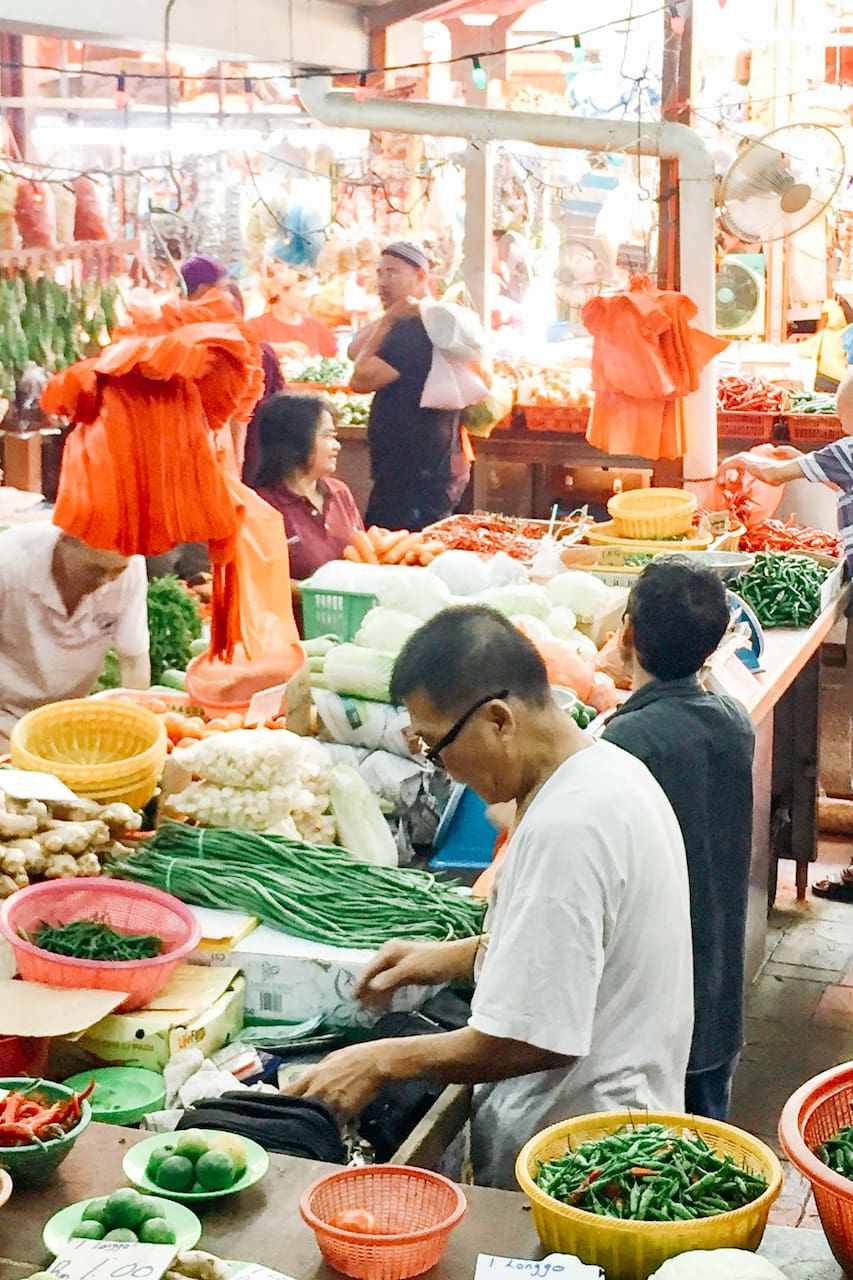 Market Tour and a Home Cooked Meal
Market Tour and a Home Cooked Meal
As a traveler and avid food person, I had always been interested in the produce and wholesale markets of other countries. Curious at how natives live and eat, I made it a point to visit a market and dine in a locals home in every country I visit. I'd like to think that there are others out there that share my curiousity. A chef with more than ten years experience, I have worked in professional…
Join me as we take a walk through Pasar Chow Kit, KL's largest wet market. Divided into 2 areas; new, where we will start our tour and old, something we can visit should you be up for an adventure! Keep in mind that it is a market in South East Asia that sells all kinds of fresh produce so meat is butchered in the open, the smell of seafood permeates the air and it will be an assault to the…
We'll meet on the corner of the Shell petrol station on the main road. I suggest taking an Uber over. It's probably going to be hot, please bring a bottle of water and wear appropriate clothing.
Snacks and Other
Home cooked Malay Lunch. Local snacks Do let me know should you have dietary restrictions and I'll do my best to accommodate.. We'll get to try some local street food.
Transportation
Car ride A 20mins car ride from Chow Kit Market to my family home in Bangsar. Then from there to KL Sentral after lunch.