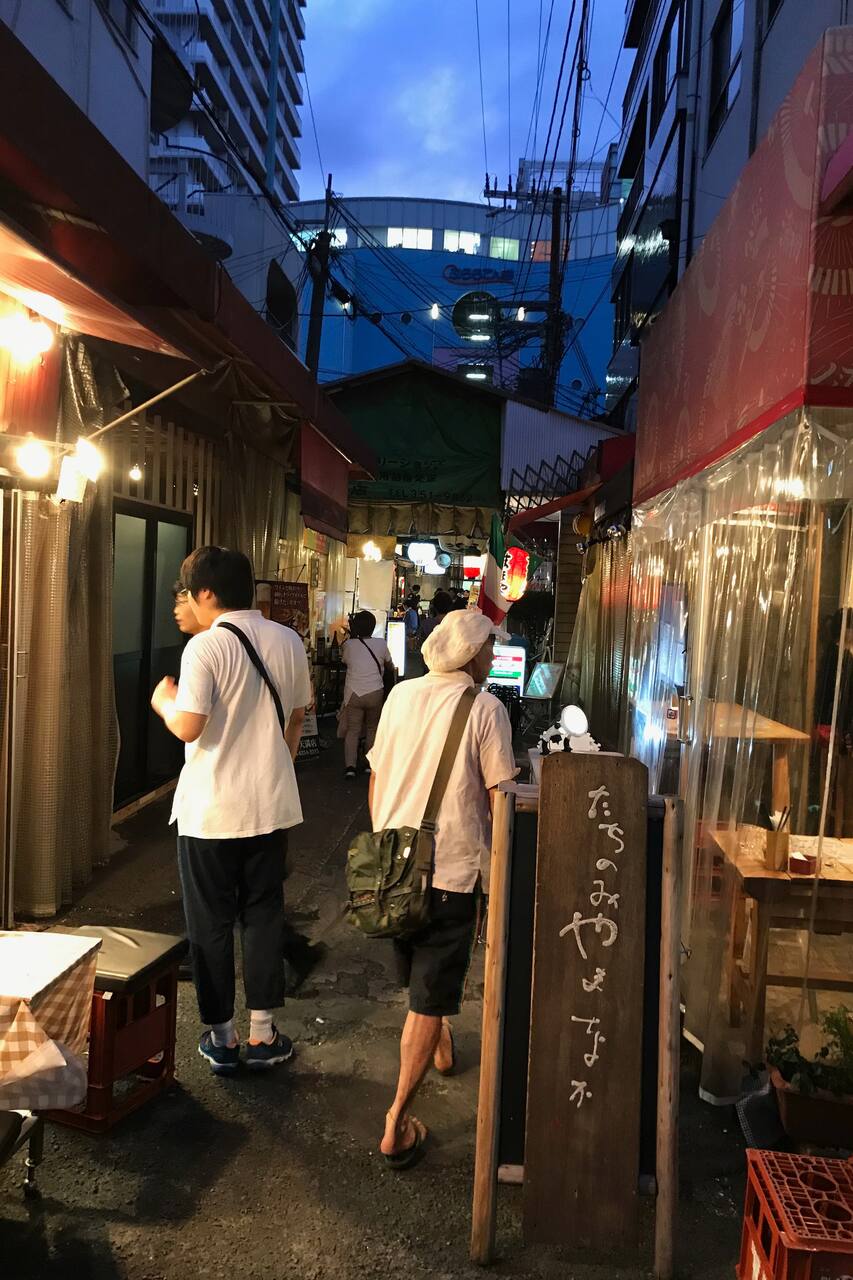 Walking on the Tenjinbashi
Walking on the Tenjinbashi
Me and my partner have opened 2shop near here for 16 years .One is a shop that rental shop.One shop is accessories and asian goods and cafe Music live.My partner can is a building 200 years ago. The shop was renovated by himself.So I can show you around this area.And I took a formal guide license. I am safe and happy to guide.You through experiences.
Firstly, we will visit Osaka Tenmangu shrine, a famous big shrine in Osaka. Once a year, in summer time, they hold Tenjin Festival. It is one of the three major festivals in Japan. Then, let 's pick and eat osaka specialty takoyaki or okonomiyaki. Total length of the tour is 2.6 km. It starts from the edge of Tenjinbashi shopping street, the longest shopping street in Japan. It is a shopping…
We are planning the tour of 3 hours. The end time is around the time for dinner. If you find a place that you want to go into, we can stop the tour at the point. However, we can't return the fee.