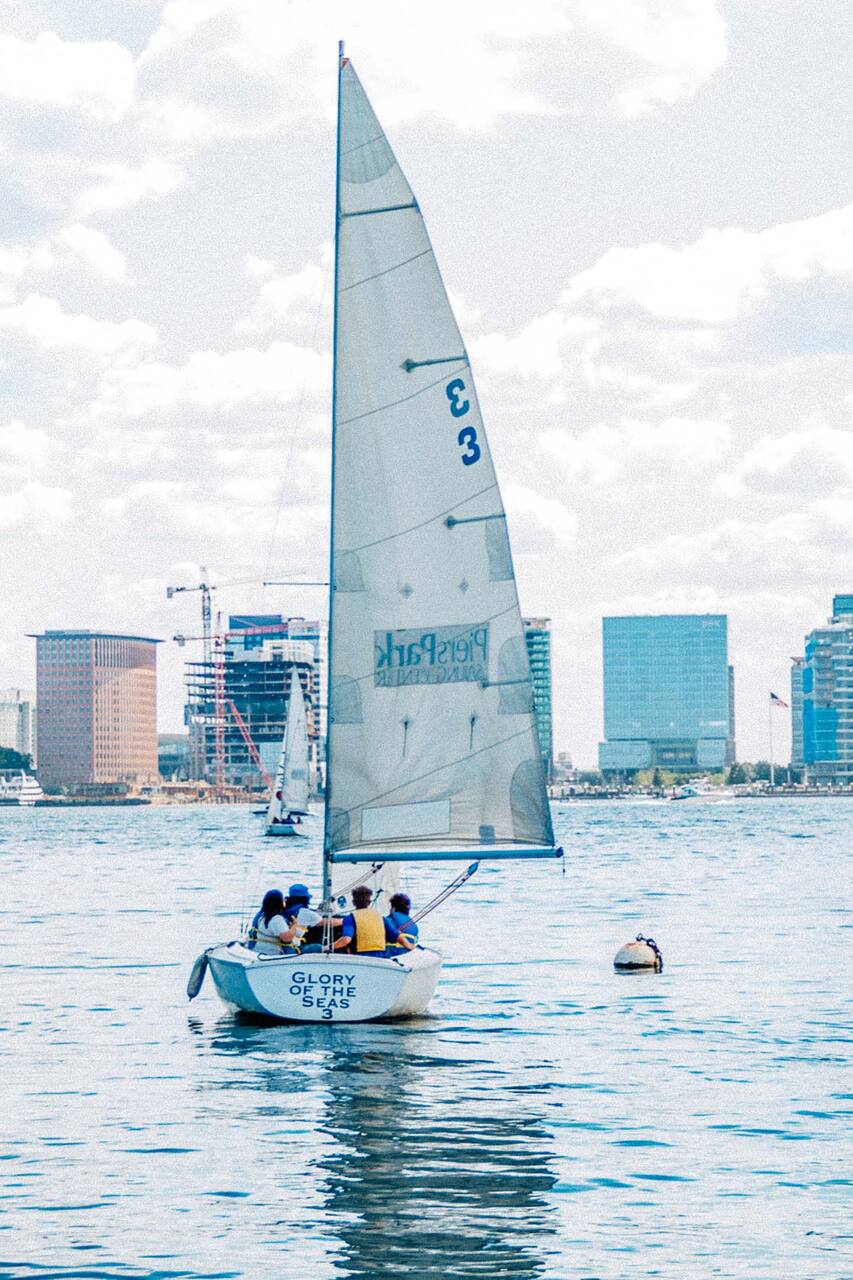 Sailing Cruise on Boston Harbor
Sailing Cruise on Boston Harbor
Dan and Jasmine grew up sailing on the Boston Harbor through Piers Park Sailing Center's summer youth programs. They have each committed countless summers to developing their maritime skills, from charting leisurely cruises around the harbor islands to racing boats competitively.
Piers Park Sailing Center 소개
Piers Park Sailing Center is a nonprofit 501(c)(3) community sailing center dedicated to providing 100% accessible recreational, educational, and personal growth opportunities for people of all ages and abilities in Boston Harbor. We empower participants in our programs to become stewards of a stronger community, advocates for a healthy harbor, and leaders of individual and family wellness.
참가비가 전액 Piers Park Sailing Center에 기부되는
착한 트립
입니다. .
You will have the chance to take the helm and learn to work the sails as you explore the Boston Harbor on a 23-foot sloop rig sailboat. Or sit back and enjoy a relaxing cruise with the best view of the Boston skyline. We will embark from East Boston's beautiful Piers Park, from where you can decide our course. choose to sail by the USS Constitution, the New England Aquarium, the World Trade…
Bring plenty of water and sunscreen. We also recommend sunglasses, a hat, and some snacks to enjoy your experience better.
We are located in the beautiful Piers Park on the East Boston waterfront. We will depart from our dock to sail across and around the Boston Harbor, directly in front of the city's infamous skyline. We encourage you to take plenty of pictures! 보트 타기 체험
Sailing Cruise on Boston Harbor