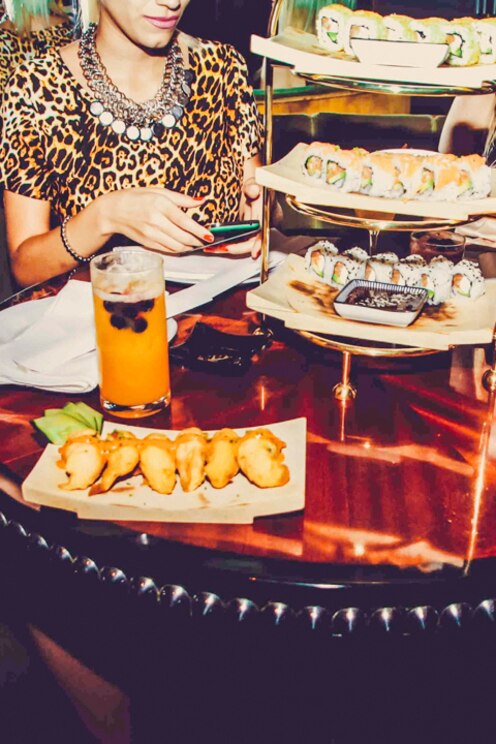 I'll give you my insider's view of very unique and scenic bars that look like taken from a movie set. You won't discover these by yourself. We will start by having sushi and champagne at the first bar. Then we will continue out and about in the Palermo neighborhood of Buenos Aires, where I'll take you behind the…

Sushi One sushi roll of 10 pieces. If you don't eat fish, it can be vegetarian or vegan.

Champagne One glass of champagne is included, or beer, water, or soda, if you prefer.
I work as Luxury Travel & Experience Designer for an american boutique agency that has been published throughout the world as having created the most unique trips know to the travel industry. I'm a globally minded person, a restless traveler, and a bon vivant who enjoys quality throughout. I have had an extensive career working in almost every area in the nightclub business: DJ, bartender, PR, VIP area manager, and club partner. This expertise has given me an extensive network in the scene. Just as I do when I travel, I want you to have a truly local experience with like-minded people.
We will be in Palermo Soho and Palermo Hollywood, the most vibrant areas when it comes to nightlife in Buenos Aires. We will be in at least three different bars (one of them has a dance floor and a DJ and sometimes it has a nightclub atmosphere).
이 트립은 주류를 포함합니다. 법적 음주 가능 나이에 해당하는 게스트에게만 주류가 제공됩니다.
BRING CASH!!! The venues we visit have a strict admission policy, please dress accordingly. MEN: DON'T WEAR SHORTS!!! Delays in the orders may occur on Fri/Sat. Tips are not included.