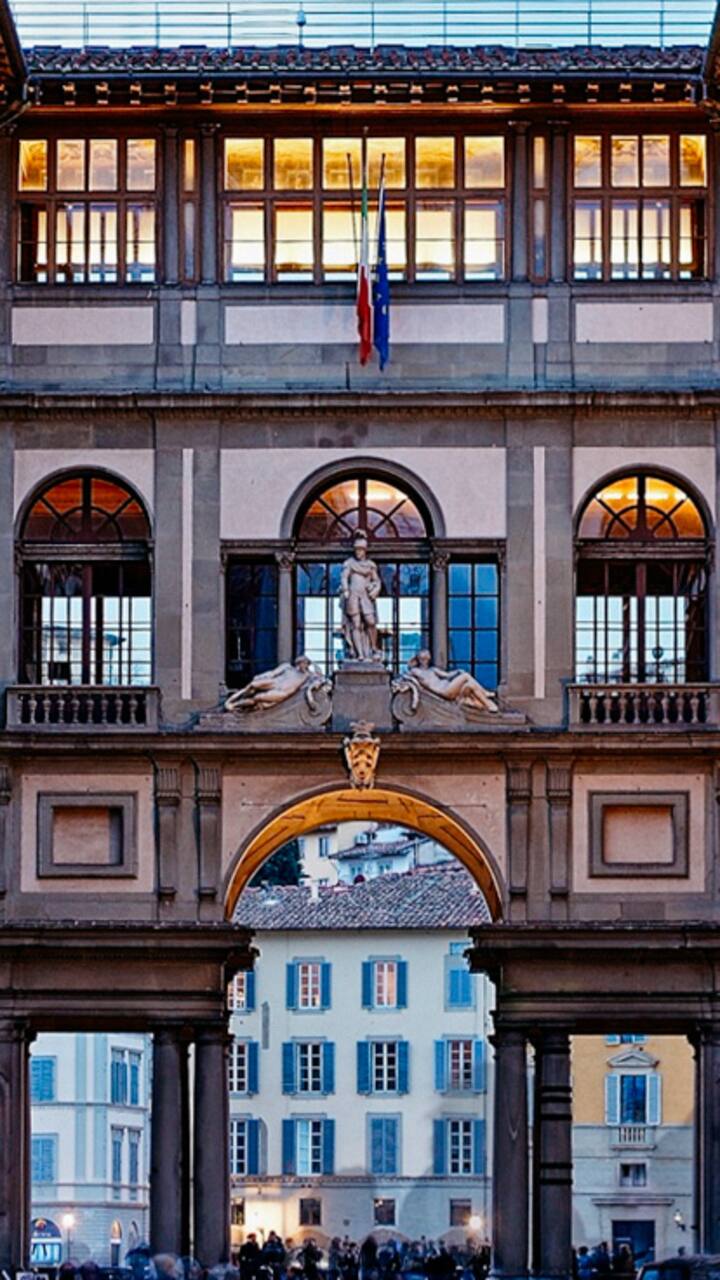 Hello, my name is Ingrid and I am part of a dream team of licensed official guides of Florence who will guide you to this wonderful adventure. We are thrilled to share this experience with you! Being able to tell people about Florence Uffizi's remarkable masterpieces of Renaissance art is great fun + we love discovering & sharing ideas, visions & smiles. Lots of interaction on this tour will…
⚠️ SMALL GROUP EXPERIENCE IS ALL THAT WE DO :-) ⚠️ The small group philosophy means a lot to us. This means our guests are not encumbered by the large numbers found on conventional tours. They have the ability to engage more spontaneously and enjoy more fully. Welcome to the Uffizi Galleries ! Ever dreamt of discovering the Uffizi in an ideal tour? For those who have little time but want to…
All ages are welcome. WHAT'S EXTRA: Your Uffizi museum Admission tickets- Price: € 24,00. Even with your timed entries 'skip the line ticket', you still have to go through the security line, it does take some time. Come as you are, casually and with an open heart. No dresscode ! :-)
티켓
RESERVATION I book in advance your reservation (with your timed entries) for the 'skip the line ticket', and you'll pay the museum ticket (24 euros) to the museum when we'll meet.
장비
Radio headsets (Whispers) allowing all guests to interact or to listen comfortably to their tour guide's commentary, fully respecting the surroundings and other visitors. If you wish, feel free to bring your own earphones :-)
The Uffizi Gallery is one of the top art museums in Italy, and in the world, as well as one of the oldest. It contains outstanding collections of ancient sculptures and paintings (from the Middle Ages to the Modern period) with absolute masterpieces: Giotto, Filippo Lippi, Botticelli, Leonardo, Raffaello, Michelangelo and Caravaggio... This is a 100% indoor experience, perfect for sunny or gloomy days.
If you don't see availability for the time you are looking for, you can .
7월 25일 목요일  

오후 12:30~오후 2:30.
12자리 중 12자리 남음
신분증상의 사진과 대조할 수 있는 본인 사진을 찍어야 합니다. 이를 통해 에어비앤비가 트립에 참가하는 게스트를 확인할 수 있습니다. 이 절차는 한 번만 완료하시면 됩니다.
All ages are welcome. WHAT'S EXTRA: Your Uffizi museum Admission tickets- Price: € 24,00. Even with your timed entries 'skip the line ticket', you still have to go through the security line, it does take some time. Come as you are, casually and with an open heart. No dresscode ! :-)