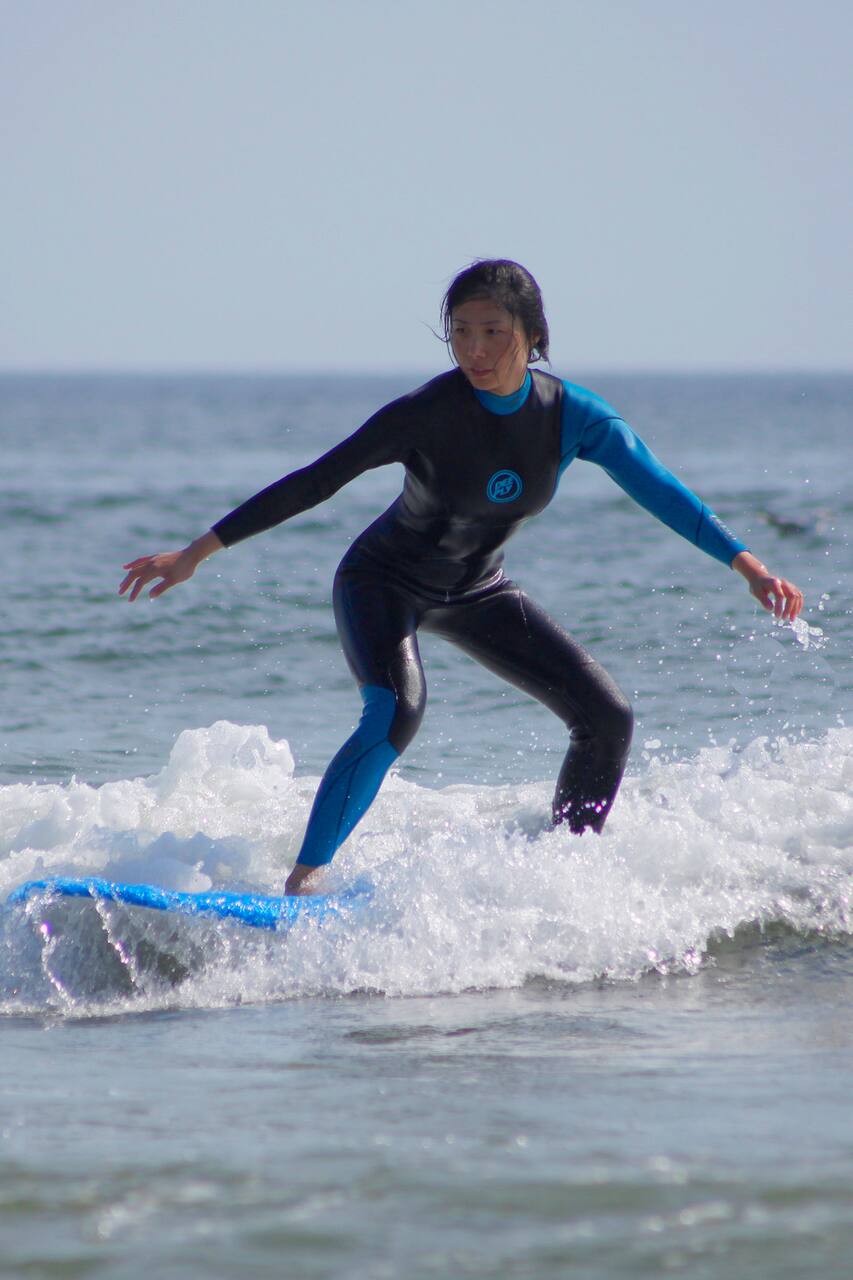 실시간 인기 트립 예약이 마감되기 전에 서두르세요!
Hi, my name is João, I'm a local surfer from Porto with 30 years of experience surfing. More than a passion surfing is my lifestyle. I'm a traveled surfer, former international competitor, currently running my own project "Surf Coaching Porto". I am Certified Surf Trainer by the Portuguese Surfing Federation, teaching since 1998, and I'LL WILL BE YOUR COACH, NO ONE ELSE! I train local surfers…
Have you never surfed before or only a few times? Then this is the experience you have been looking for! This outdoor activity is designed for adults in SMALL GROUPS, from total beginners to intermediate surfers. Individualized attention is crucial to learning anything new and surfing is no different! Be taught in a fun, SAFE and encouraging way to catch your first waves with the support and…
If you're also looking for round-trip transfers from your accommodation, get in touch for conditions. Hazard insurance included. Photos of your experience included. Most of the beaches we may visit, have showers available
자동차
Round trip beach transfer If there's no conditions, NO WAVES or TOO CROWDED at the meeting-point beach (usual during the summer) we'll head for the best surf spot nearby.
스포츠 장비
Best Equipment in great conditions: Dry, clean, warm Wetsuits (all sizes available in different genders) and Premium Surfboards (in wide range of sizes). Sports Insurance Photos of your experience
We'll surf Porto local beach, unless there's no conditions: NO WAVES or TOO CROWDED, frequent during the summer. In that case we may head for the BEST surf spot nearby (round trip transfers included). Surfing in SMALL GROUPS suits perfect for beginner to intermediate surfers. You'll get total attention and safety with a guarantee that you will be standing up before you leave ;) Let's surf together, and get inspired by the moment!
향후 예약 가능 일자
원하시는 시간에 예약 가능한 트립이 없다면, 하실 수 있습니다.
8월 21일 수요일  

오전 9:00~오후 12:00.
3자리 중 2자리 남음

실시간 인기 트립 예약이 마감되기 전에 서두르세요!
If you're also looking for round-trip transfers from your accommodation, get in touch for conditions. Hazard insurance included. Photos of your experience included. Most of the beaches we may visit, have showers available