Have you never surfed before or only a few times? Then this is the experience you have been looking for! This outdoor activity is designed for adults in SMALL GROUPS, from total beginners to intermediate surfers. Individualized attention is crucial to learning anything new and surfing is no different! Be taught in a fun, SAFE and encouraging way to catch your first waves with the support and tips you need to become a better surfer. I will be waiting for you at the meeting-point to start the experience. The session begins with a short warm-up and an explanation about all surf techniques: paddling, catching waves, standing on the board and riding waves properly. You can expect a clear exemplification of every step you'll need to take in order to get the most of it. Before getting into the water, I'll also provide you instructions about safety procedures and surf etiquette. During your experience you'll probably be able to stand on the board, but above all, you'll enjoy an amazing great energy provided from the ocean and the sun, as well feel inspired by the moment! At the end we can hang around and soak up their surfing atmosphere. *I'LL ALSO PROVIDE FREE PHOTOS OF YOUR EXPERIENCE ;)
Hi, my name is João, I'm a local surfer from Porto with 30 years of experience surfing. More than a passion surfing is my lifestyle. I'm a traveled surfer, former international competitor, currently running my own project "Surf Coaching Porto". I am a Certified Surf Trainer by the Portuguese Surfing Federation, teaching since 1998, and I WILL BE YOUR COACH, NO ONE ELSE! I'm offering different kinds of Surfing experiences. Been training local surfers and teaching foreigners how to start and improve their surf skills. Also I'm a Surf Guide, approved by the "World Surf League", provide Surfcamps/week surf training programs in Porto and organize Surftrips worldwide. Besides that, I surf every day ;)

Round trip beach transfer If there's no conditions, NO WAVES or TOO CROWDED at the meeting-point beach (usual during the…

Best Equipment in great conditions: Dry, clean, warm Wetsuits (all sizes available in different genders) and Premium…
We'll surf Porto local beach, unless there's no conditions: NO WAVES or TOO CROWDED, frequent during the summer. In that case we may head for the BEST surf spot nearby (round trip transfers included). Surfing in SMALL GROUPS suits perfect for beginner to intermediate surfers. You'll get total attention and safety with a guarantee that you will be standing up before you leave ;) Let's surf together, and get inspired by the moment!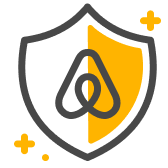 게스트 안전
야외 활동에는 위험이 따르며, 이 체험에 참여함으로써 위험한 상황에 노출될 수 있습니다. 내 능력과 조건(위치, 날씨, 장비 등)을 고려하여 안전하게 참여할 수 있는지 확인하세요.
만 18세 이상의 게스트 최대 5명 참여 가능 Basic swimming skills required. Almost anyone can surf. I've had kids, "old folks," and people with different small injuries. There are, however, a few limitations. If you have serious mobility issues, please contact me in…
If you're also looking for round-trip transfers from your accommodation, get in touch for conditions. Hazard insurance included. Photos of your experience included. Most of the beaches we may visit, have showers available
자신이 사는 곳과 하는 일을 진정으로 사랑하는 현지인이 진행합니다.

소수 인원으로 진행되기 때문에 참여자 개개인에게 집중하는 방식으로 체험이 진행됩니다.

모든 체험은 특별한 기회 제공이라는 기준을 충족해야 합니다.