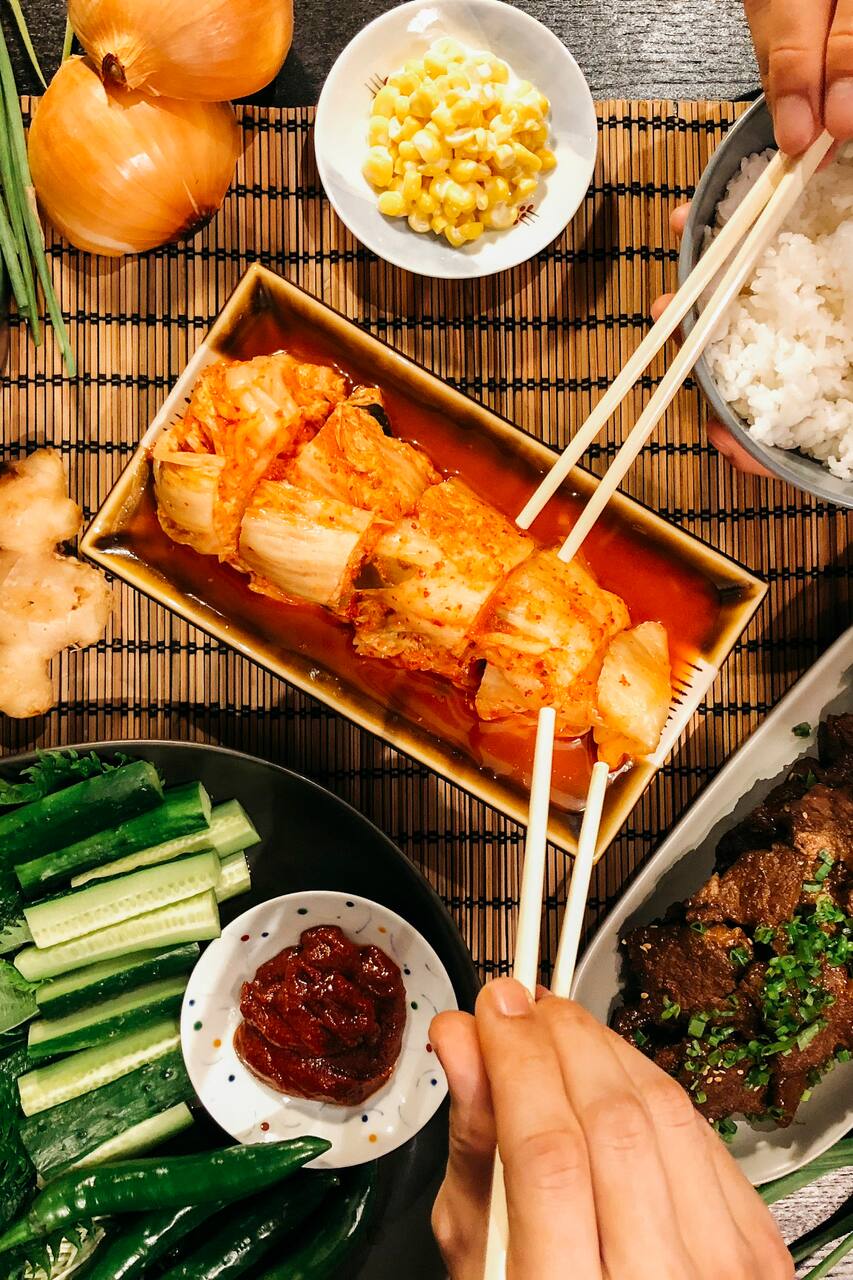 인기가 높은 트립입니다. 30명 이상의 게스트가 예약했어요.
I learned how to make kimchi as a kid with my mom and grandma. We'd crowd around the kitchen floor every few months to chop, season, flavor, and taste. The dish would play an integral part in each meal and for our family. I continued to make kimchi through the years to keep the art alive, and to share with friends. The kimchi we'll be making in this class has drifted some from our original family…
We will listen to K-pop. You'll learn about Korean culture. And you'll make your own kimchi with traditional Korean ingredients. I'll also serve you refreshments and several small bites to try with your kimchi before packing it up and taking it home.
Snacks
Pork belly and galbi Bite size portions
Drinks
Watermelon soju cocktail Or traditional Korean soft drinks