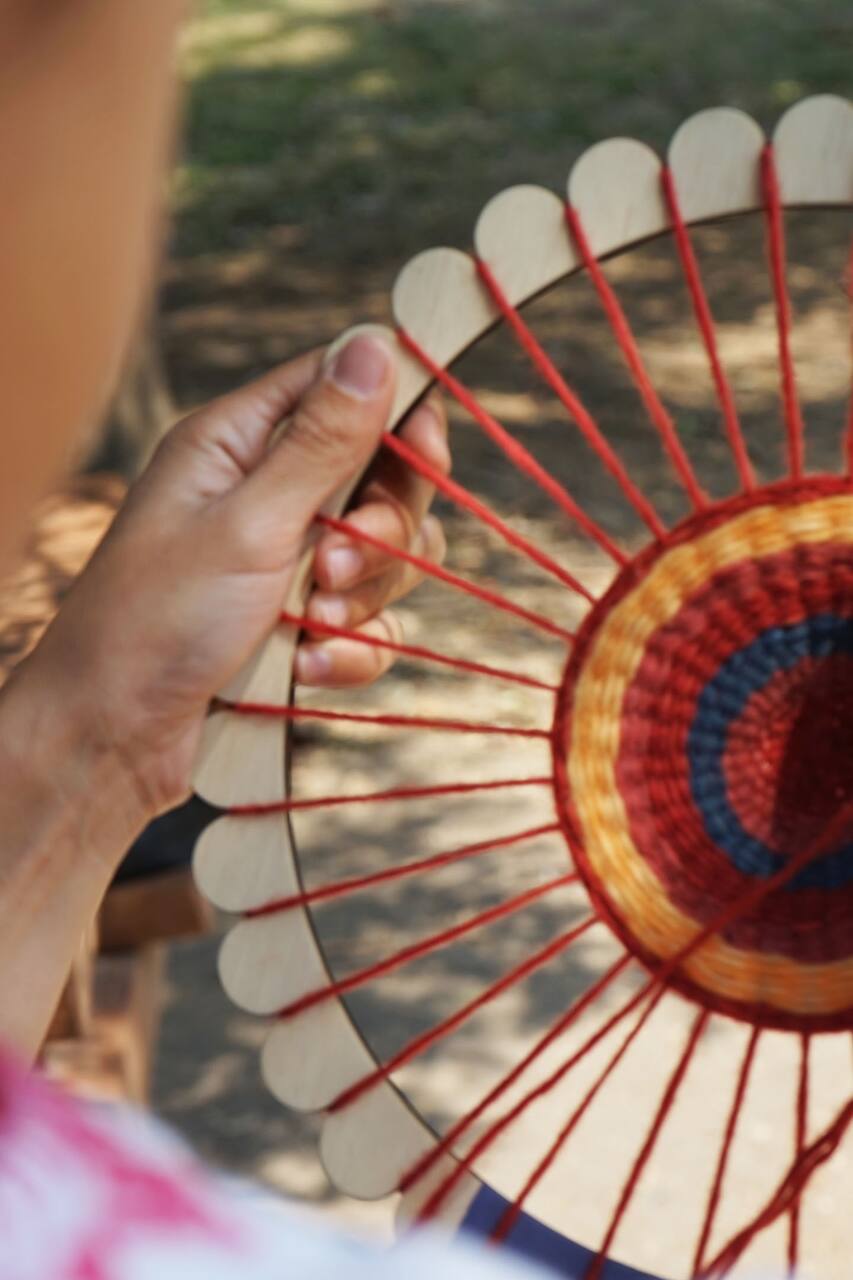 70명이 넘는 게스트가 이 트립에 별점 5점을 주었습니다.
I'm a Mexican textile artist. I started weaving when I was 10 years old with a tiny loom my grandmother gave me as a present. My passion for fabrics led me to study fashion design and fiber arts, I started learning Mexican textiles all around the country six years ago. Since then I have developed and worked in several proyects related to textiles and I have also designed all the looms and have…
We will meet in the impressive city park, Chapultepec Forest, where we'll set up our picnic with traditional mexican snacks and spend the morning weaving. I will bring different types of looms, and after a short explanation of their differences, each participant will choose between a circular or rectangular loom to make a relaxing piece of art. I will teach you how to set the warp, several…
Please advise of any dietary requirements when booking. You will have the opportunity to purchase a loom for an additional price during the workshop.
Snacks
Snacks I'll provide traditional Mexican snacks and candy.
Equipment
Materials I'll provide yarn, looms, and tools.
Bring sunscreen, wear comfortable and weather appropriate clothing.