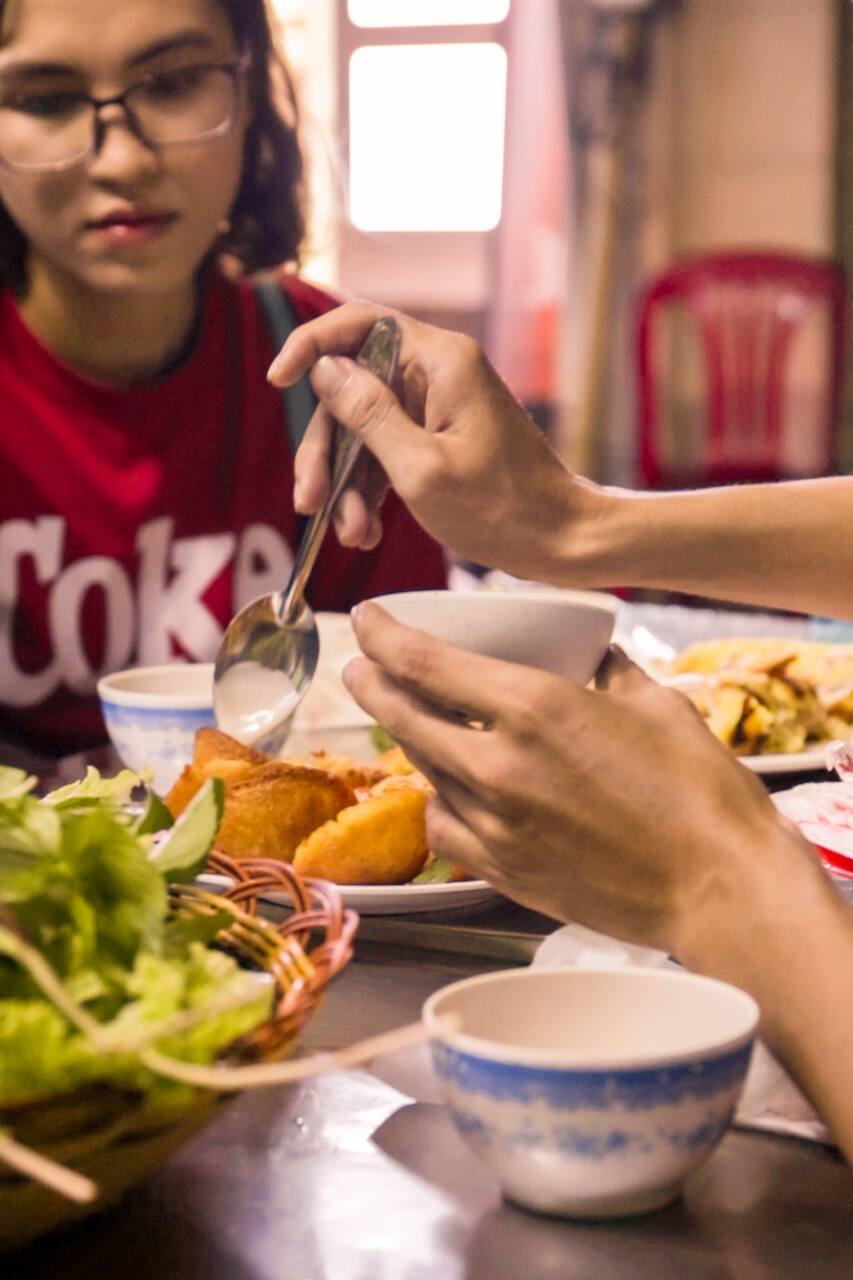 470명이 넘는 게스트가 이 트립에 별점 5점을 주었습니다.
Hello - Xin chao from Vietnam! I am Vinny, founder of Street Food Man, also a street food blogger and Vietnamese street food is my huge passion ever. I've created this experience with the purpose of taking guests out to taste local street food and explore the life of the local people. You'll connect with the young generation of Vietnamese. I've chosen carefully and trained excellent cohosts who…
⭐ALL SERVICES AND FOOD ARE INCLUDED IN PACKAGE PRICE ON AIRBNB (YOU DO NOT HAVE TO PAY FOR ANYTHING ELSE ON TOUR) #1 Must-Do: Taste 'Banh Xeo" and "Banh Khot" – The Central, South's rice pancake with a lot of fresh Vietnamese vegetables #2 Must-Do: Experience the best "Bo la lot" – beef wrapped in betel leaf #3 Must-Do: Taste the best Saigon Pizza which is grilled over a wood charcoal #4 Must-Do:…
-Accident insurance included -Free Photographer -Come hungry, wear your comfy shoes -Please inform us about allergies if you have -Pick up @Saigon Opera House if you stay outside district: 1,3,4,5,10
저녁식사, 디저트 및 시식 메뉴
- Menu of 9 different dishes of local food. - Vegetarian options will be available. - Any allergies or mobility issues will be accommodated.
맥주, 청량음료, 생수, 와인 및 기타
Alcoholic or non-alcoholic drinks will be provided at each local stall. The home-made rice wine from the countryside
자동차
Transport Pickup and drop-off will be provided at your accommodation in Districts 1, 3, 4, 5, and 10 — or at the Saigon Opera House if you stay outside of the above districts by taxi/grab.
카메라, 사진 촬영 및 기타
Hand sanitizer, rain gear
A camera is always encouraged, but take care of your camera to avoid theft
You should wear something comfortable and cool like shorts, t-shirts and light pants are also suitable
Please inform us about any allergies if you have
Leave your handbags, passports and jewelry at your hotel for safe keeping
At 5:30 PM, you'll be picked up by taxi at your hotel and then you'll leave the tourist area behind. You'll wander 1.5 kilometers through the small streets of the city—the street food paradise in District 3 and District 10.
향후 예약 가능 일자
원하시는 시간에 예약 가능한 트립이 없다면, 하실 수 있습니다.
8월 23일 금요일  

오후 5:30~오후 9:30.
10자리 중 5자리 남음
470명이 넘는 게스트가 이 트립에 별점 5점을 주었습니다.
-Accident insurance included -Free Photographer -Come hungry, wear your comfy shoes -Please inform us about allergies if you have -Pick up @Saigon Opera House if you stay outside district: 1,3,4,5,10