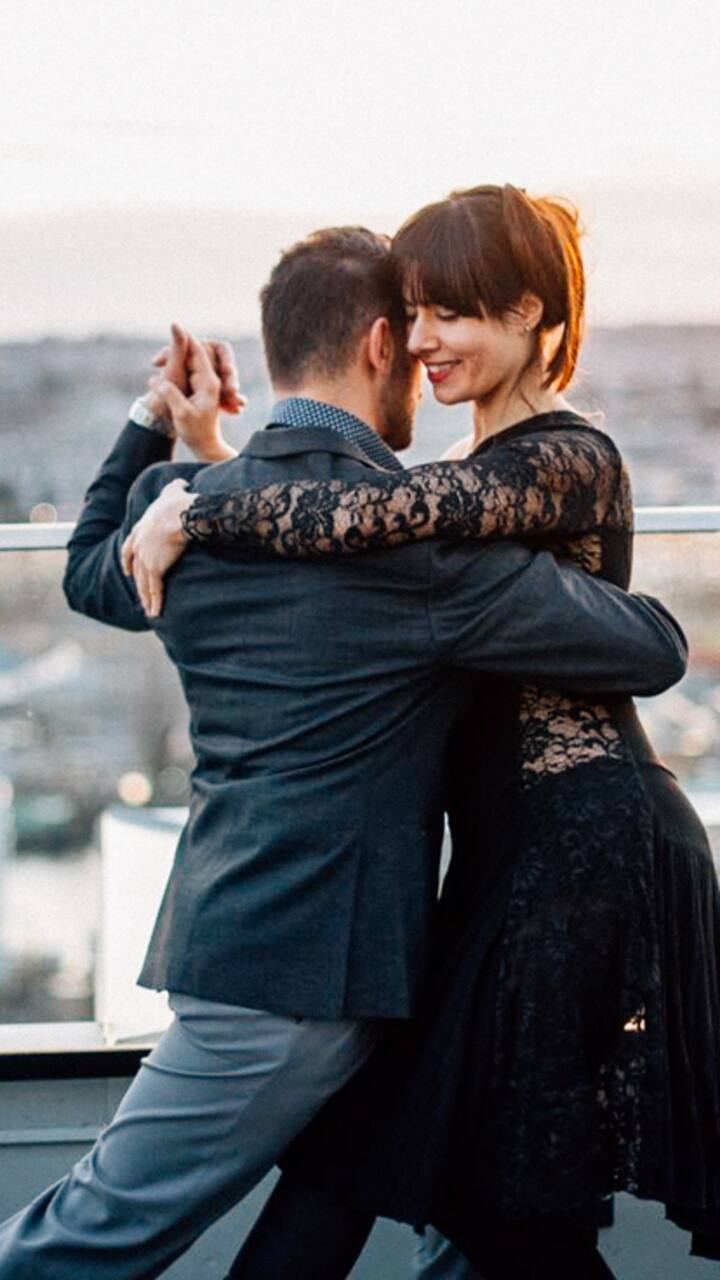 Try a real Argentine Tango Experience
Try a real Argentine Tango Experience
I began to dance tango 7 years ago in Italy for passion. During the years the passion becomes overwhelming love, and for years I specialized and studied with several masters of national and international fame. In Italy I managed a Tango school and a Milonga. I had participated in Italy to some theatrical performance choreographed by master choreographer and director Leonardo Cuello. In 2016 I…
Your delicious and unique day starts at one of the best bar in Vancouver where we will share a cup of coffee together and time together, introducing us and our passion for tango. After we will walk together to the studio and take you to the terrace, where our personal practice room is located. There, you will be introduced to the magic world of Argentine Tango. You will progress through the…
Please, bring with you comfortable heeled shoes for women and men's classic shoes with a little heel. You may also want to bring a towel.
classic shoes for men with a small heels
You can bring your own camera!
You can bring your comfortable shoes if you don't have with you any shoes with heels.