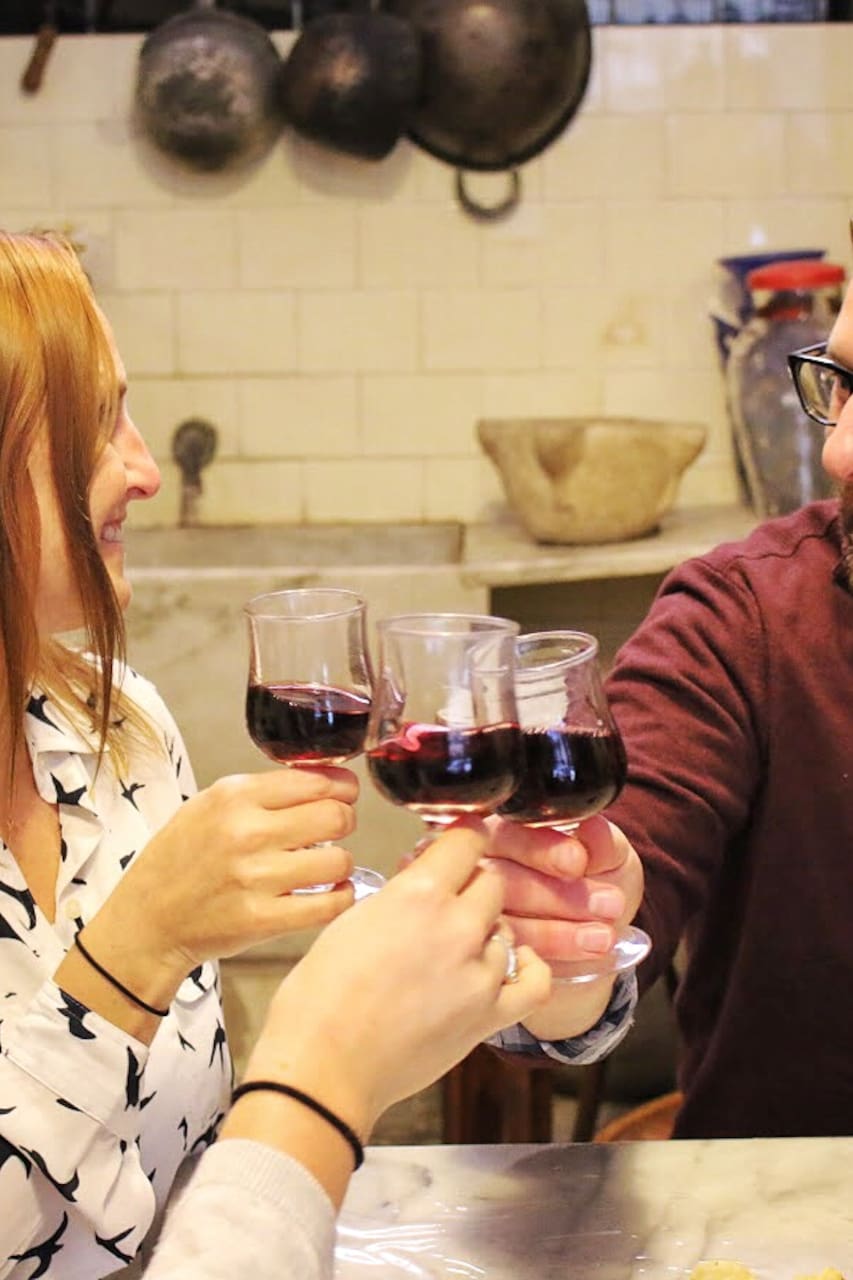 해질녘에 즐기는 현지 음식 및 숨은 명소 투어
해질녘에 즐기는 현지 음식 및 숨은 명소 투어
Includes:
음식, 음료, 입장권 1매, 장비
400명이 넘는 게스트가 이 트립에 별점 5점을 주었습니다.
Hello :) I'm Selene, Roman since generations and the co-founder of the small company "Roma Eat Food Experience". In our Team we are all archeologists, official guides of Rome, food and wine experts, but first of all we are big friends. Our mantra is that we make our best to be the poeple we would love to meet when we travel : Passionate, Positive, Curious and Engaging ,and we can't wait to…
Eat like a local, feel like a Roman with us on this unique evening adventure, discovering the historical center of Rome out off the beaten paths :) More than 15 Food and Wine tastings, all "seasoned" with storytelling of our city, history and archeological secrets. We will become friends drinking the typical Roman "aperitivo" in an historical bar owned by the same family since 150 years and I…
We really care for the planet earth minimizing waste, and beeing careful about respecting the environment that surrounds us. Proud to be the first plastic free, Food and Culture Experience in Rome
간식, 애피타이저, 저녁식사, 디저트 및 기타
15 Food Tastings. The Carbonara that it has been elected "The best in Rome" cooked by a Michelin Star Chef Cannolo, Buffalo Mozzarella, Aged Cheeses, Salami, Pizza, Burrata, Seated Dinner, Bruschetta, Pasta, Tiramisù...and much more.
아페리티프, 청량음료, 생수, 와인 및 기타
Water, Wine, Limoncello & "Vino e Gassosa" (the typical Roman aperitivo)
티켓
Discover the Oldest Bar in Rome, owned by 150 years and 7 generations by the same Family
장비
Foodie Gifts - A shopper bag - A special map - A list with our favourite restaurants & gelaterie
Bring your appetite and curiosity :), we will eat the entire evening togheter
Comfortable clothing and shoes suitable for walking , an umbrella in case of rain
And don't forget to bring your best smile and an open heart :D
Discover with us a unique and authentic area in the city center, the ancient "Campo Marzio" where the Roman traditions are still alive. Full of hidden corners and stories that only real Romans know, we have hand picked every single place, for the history, the traditions of the shops and kindness of the people. Come and experience with us our favourite local food in hidden places of Rome :)
예약 가능 여부
원하시는 시간에 예약 가능한 트립이 없다면, 하실 수 있습니다.
9월 2일 월요일  

오후 5:00~오후 8:30.
10자리 중 1자리 남음
400명이 넘는 게스트가 이 트립에 별점 5점을 주었습니다.
이 트립은 주류를 포함합니다. 법적 음주 가능 나이에 해당하는 게스트에게만 주류가 제공됩니다.
We really care for the planet earth minimizing waste, and beeing careful about respecting the environment that surrounds us. Proud to be the first plastic free, Food and Culture Experience in Rome
도보 음식 탐방
해질녘에 즐기는 현지 음식 및 숨은 명소 투어