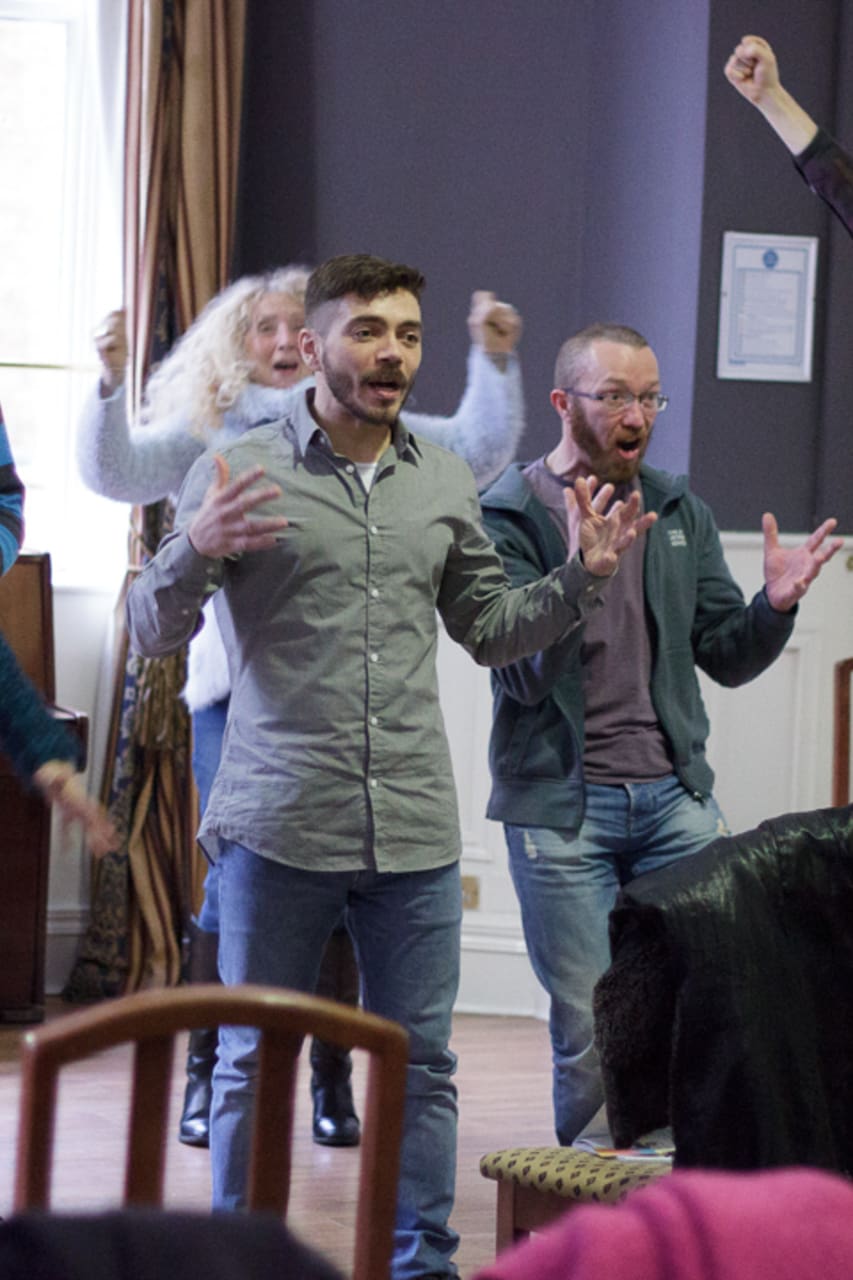 Magical Story and Song House Concert
Magical Story and Song House Concert
Hi! We are: Dave: award-winning spoken-word artist and storyteller. He also teaches Flow Speaking and Creativity. Loves creating very welcoming, playful experiences of shared magic and inspiration. Has Celtic tales up his sleeve and loved-up poems, but he also freestyles using ideas offered by the audience. Conor: a very experienced singing, drumming and dance facilitator, who recently…
First we'll welcome you all into our home with some delicious home-made raw chocolate treats (which are packed with feel-great nutrients!) and warm drinks. Then we'll enchant, entertain and inspire you with a mix of stories, freestyle poetry and songs. Some of Galway's world-class performers often pop in to do their thing. You'll laugh, gasp, and have your heart warmed. At various points there…
There's nothing else you need to know really. It is a bit tricky to get into our flat with a wheel-chair, sorry! But let us know and we'll support you with it.
Snacks
Home-Made Raw Chocolates Sugar, dairy and gluten free.
Drinks
Teas and Hot Chocolate. Herbal Teas, Real-i-Tea, Spicy Hot Chocolates.