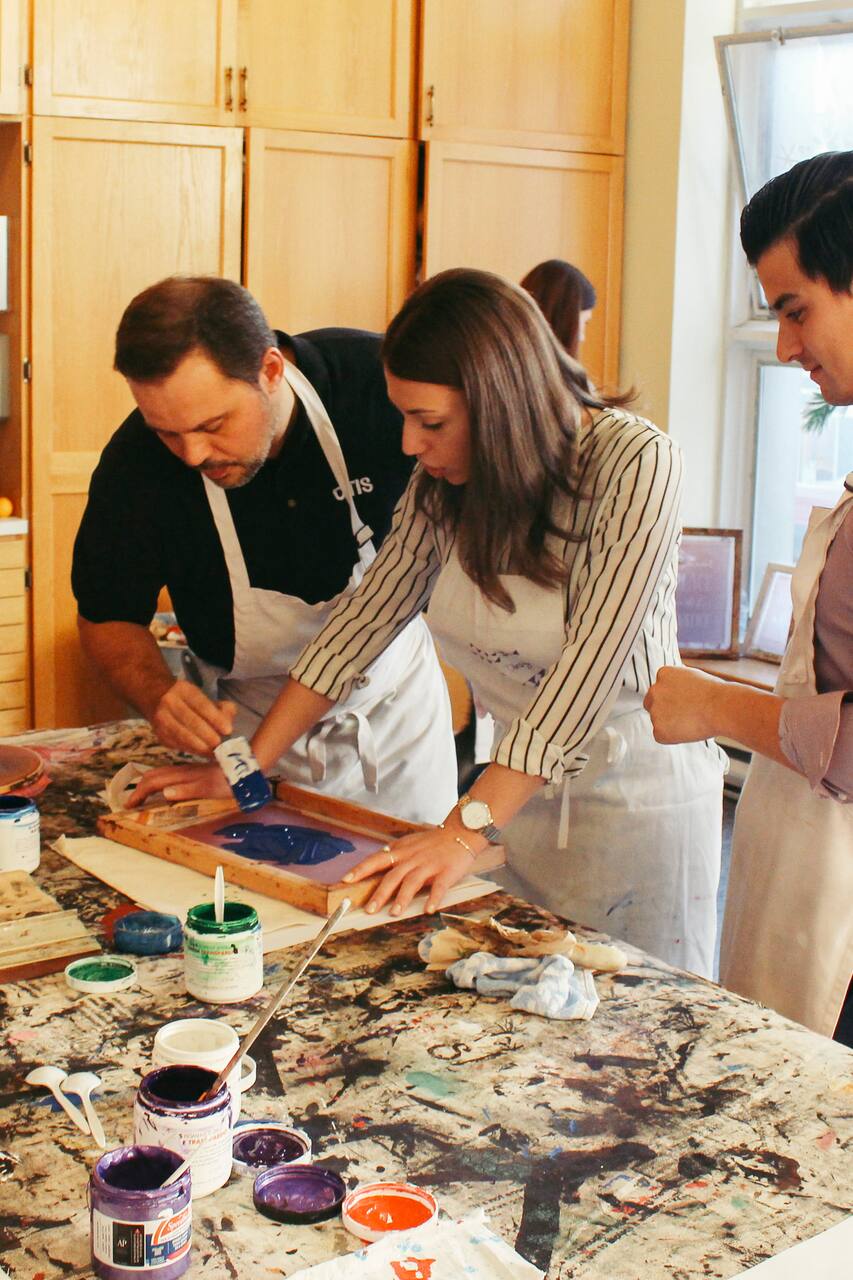 Socially Good Silk Screening Workshop
Socially Good Silk Screening Workshop
I began my career as a commercial photographer. When I discovered the opportunity to combine my creative skills and social values, I changed course and began working as the Coordinator of Jubilee Designs. Working with Toronto's at-risk youth population has been eye-opening. We hear hard stories, but the hopes and dreams of the youth shine through those hard times. My mission, and that of Jubilee…
The Yonge Street Mission (YSM) has been serving people living in poverty for more than 120 years. Jubilee Designs is a social enterprise run by the YSM that employs homeless and at-risk youth in a positive, creative work environment. We encourage natural talents while helping our employees gather skills and experiences that will help them in their next steps to better their future.
참가비가 전액 Yonge Street Mission에 기부되는
착한 트립
입니다. .
This experience will teach you how to print custom designs on shirts, totes, or other fabric items you bring to have customized. You will be welcomed to our studio with an apron and an introduction to our staff instructors. Then we'll walk you through the steps of creating a screen for printing, as well as a customizable option to make your own designs that day. After that, it's time to get…
We need a minimum of 5 guests to run a workshop. If less are registered, you will be notified 24 hours before and receive a full refund. Holidays may have special themes and we will message you if so!
Bring clothing to silk screen onto. Natural fibers (cotton) dye better than synthetic/stretchy (polyester/spandex). We will have a selection of items available at your workshop for $5-10, cash only.