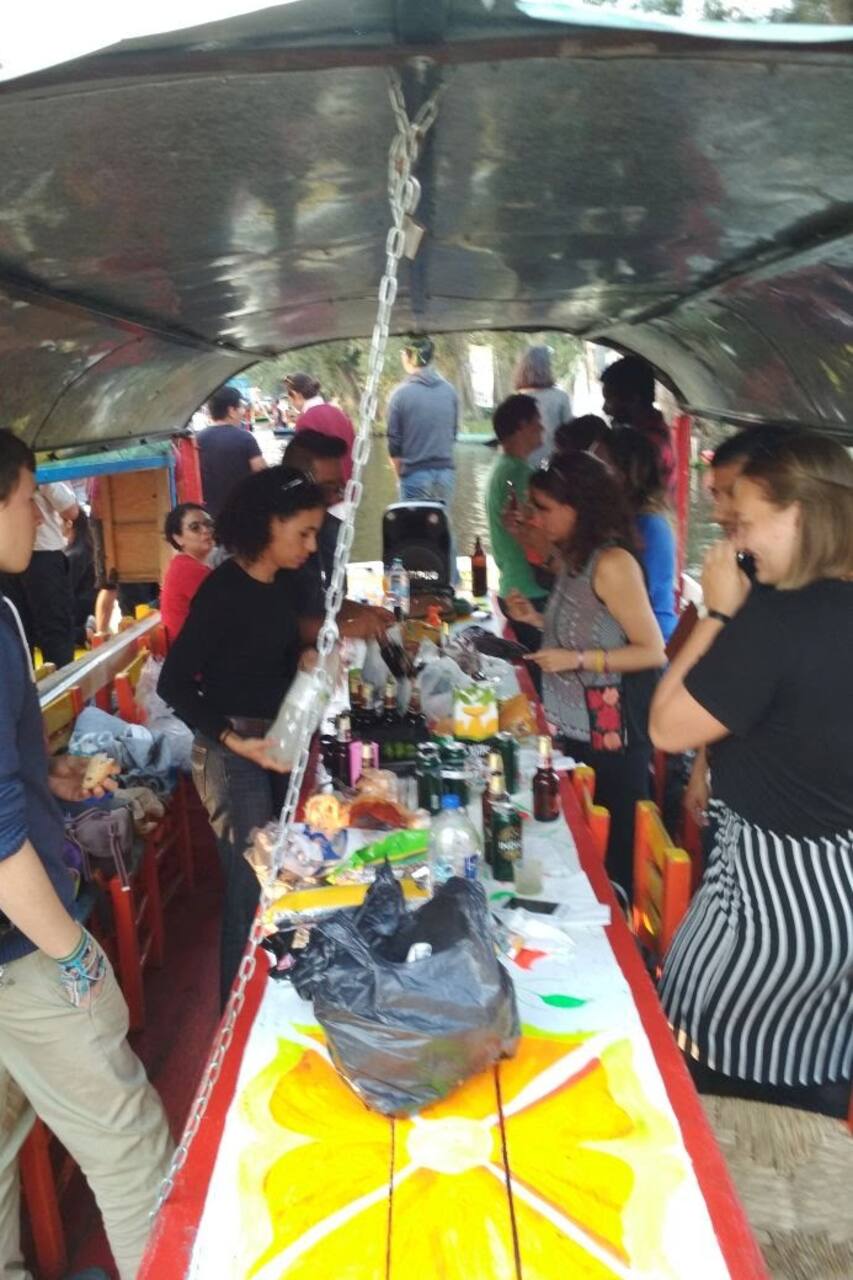 Languages:
언어에 상관없이 즐길 수 있는 트립
I'm a mexican woman who was thought to dance right after learning how to walk with my parents style. I have organized party boats for my friends many times and I love to share the mexican culture and show how we live our daily life and prove we are a vibrant colorful and joyful country .
We will sail part of the antique canals and see flower stands that were grown with traditional agriculture system of the native Xochimilcas while you learn some basic moves to dance latin music. Sing along with the marichi a trajinera (a mexican wood boat) song costs $150 mxp +/- We will enjoy the landscape of one of the most antique areas of the city. Take home a small souvenir to remind you of…
Playlist https://open.spotify.com/user/1282549485/playlist/6ie6ZQuK7EGVkMwUypY8ob?si=5_uCHJYrSEWNmbWOGqX0mgring Bring sweater n spare time 2 relax
Snacks
Peanuts or corn chips or a local snack
Equipment
A cup for your mezcal which you´ll take home with you.
Cash for your personal expenses
Rain coat in the summer and early autumm
Cash to tip the boat capitain