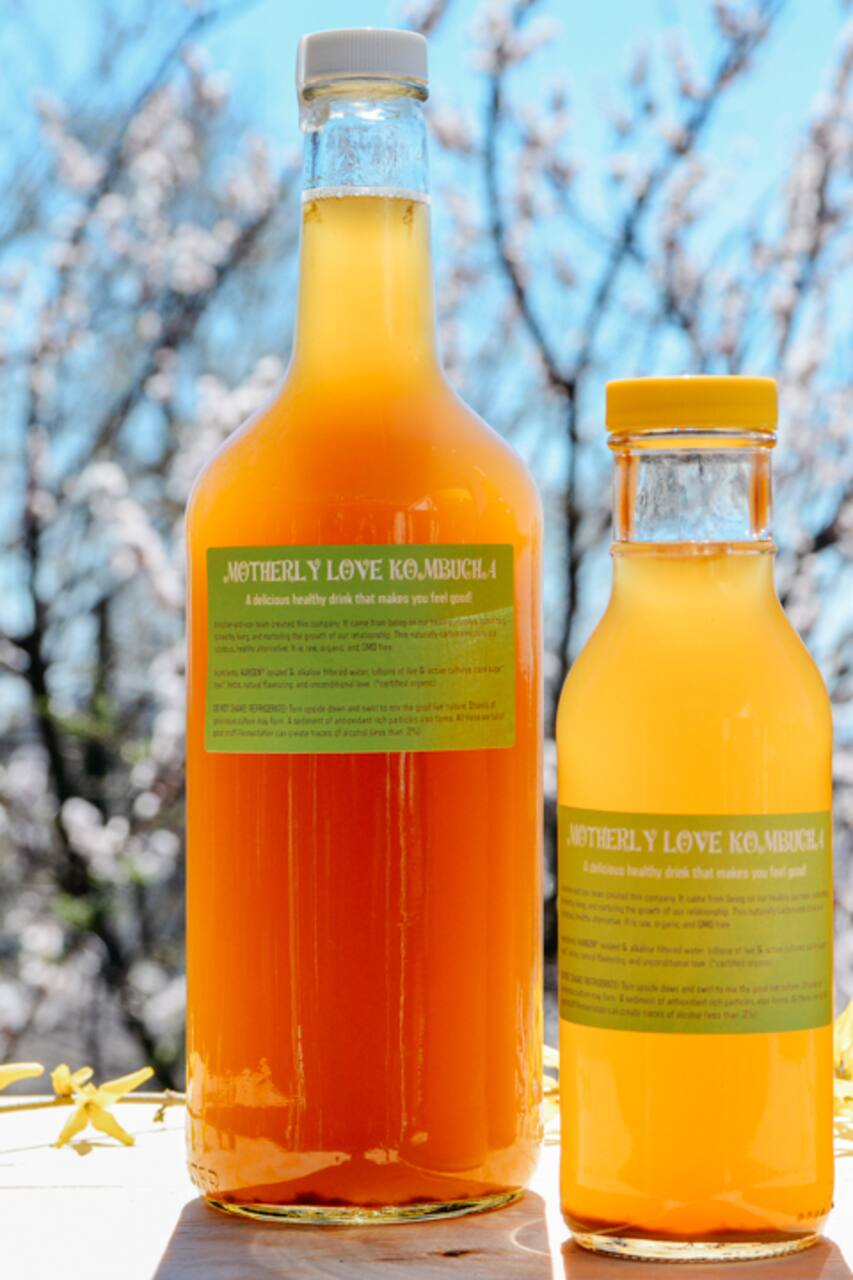 Brew kombucha with a medicine healer
Brew kombucha with a medicine healer
I am plant spirit medicine healer. My son is a quantum biofeedback practitioner. We have been brewing this healthy drink for years, as a result of our own health challenges. We co-created our company, Motherly Love Kombucha in 2016. This "immortal elixir" supports our healing—and provides a nutritious, alternative beverage for our family. We would like to share this knowledge with you. We are…
Come to a fun, interactive workshop and learn how to brew, ferment, and flavor this 2000-year-old recipe. Kombucha has recently become a popular drink. Why? Kombucha is a fermented drink that contains beneficial nutrients. It is rich in probiotics and enzymes that improve digestion and gut health, it increases energy, and boosts immunity, to name a few health benefits. We are happy to share our…
Please let us know if you need your kombucha kit packaged for travel.
음료
Kombucha tasting We have a variety of delicious flavors—original/classic, mint, ginger, lemongrass, blueberry, turmeric, and a surprise one.
A strong bag (about 8" x 12") to carry a DIY kombucha starter kit
Pen and paper (optional) if you wish to take notes
Cash if you wish to purchase some kombucha
Our workshop will be held at the Tincture & Tonic Apothecary. It's a retail space in the west end of downtown Toronto, a five-minute walk from the Dundas West subway station. The store has herbalists to customize teas and tincture formulas. There are many handmade products using recipes by a master herbalist, many bulk herbs (mostly organic and wild crafted), tinctures, pre-made teas, salves, soaps, essential oils, and much more.
워크숍
Brew kombucha with a medicine healer
새로운 트립