코로나19 업데이트 도움말 센터로 가서 에어비앤비 체험에서 호스트와 게스트의 건강과 안전을 보호하기 위한 가이드라인을 확인해 보세요.
코로나19 업데이트 도움말 센터로 가서 에어비앤비 체험에서 호스트와 게스트의 건강과 안전을 보호하기 위한 가이드라인을 확인해 보세요.
Located in a UNESCO Biosphere Reserve in the heart of La Rioja, El Cañón del Río Leza is a natural wonder situated only 30kms from Logroño. Its crags are home to various birds of prey, including griffon vultures and buzzards, which can regularly be seen hovering above. Even more amazing is the fact that it's the site of some of the best examples of fossilized dinosaur footprints that can be found anywhere in the world, which date back over 120 million years. Along with its diverse flora and fauna it also provides some of the best views imaginable both of the enormity of the canyon itself and the surrounding mountain ranges. The excursion is an out-and-back route of approx. 5kms with a total ascent of 200m. In order to reach the start point of the hike in the village of Soto en Cameros, you'll be picked up and thereafter dropped off at your accommodation in Logroño. The excursion is offered in a half-day-format (approx. 4-5 hours) and includes drinks and snacks. Come prepared to be awestruck by the stunning vistas and jurassic history of this marvel of nature. You won't be disappointed! NB: Please get in touch should the excursion not be listed as available on a day that you wish to participate. Changes to the calendar can always be made according to demand.
I've been an amateur athlete all my adult life and still regularly compete in endurance events, including trail and road running competitions as well as mountain bike races and sportives. I'm also a keen hiker and animal lover who loves going on weekend treks to the mountains with my dog, Bebo. Having previously hosted Airbnb guests in my home I now share my passion for running and the outdoors with visitors to Logroño. I am a qualified personal trainer with over 10 years' experience of preparing clients for various endurance events. Born in London to Spanish parents, in recent years I have lived for extended periods in Australia and Germany before finally settling in the wonderful region of La Rioja over 10 years ago. It's a place I fell in love with as soon as I arrived and my aim during our excursion is to show you why.

Snacks and fruit will be offered both during and after the walk.

Water and coffee will be offered throughout the excursion.

You'll be picked up and dropped off at your accommodation before being transported to the start point of the walk in the…
You'll be collected from your accommodation and taken to the start point of the walk in the village of Soto en Cameros, located approx. 30kms from Logroño. Bordering the canyon, we'll then commence the out-and-back route that passes through two sites containing dinosaur footprints, offering us incredible photographic opportunities of the surrounding landscape. We'll then head back to Soto for drinks and snacks before returning to Logroño.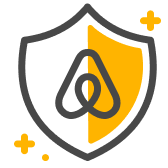 활동 관련 도움말
야외 활동에는 위험이 따르며, 이 체험에 참여함으로써 위험한 상황에 노출될 수 있습니다. 내 능력과 조건(위치, 날씨, 장비 등)을 고려하여 안전하게 참여할 수 있는지 확인하세요.
만 18세 이상의 게스트 최대 4명 참여 가능 Guests are advised that in order to access the start of the canyon walk there is a pronounced climb in the picturesque village of Soto at the beginning of the route . Please ensure that you are physically fit enough to…
Good walking boots/shoes and appropriate mountain clothing depending on the season. Sunscreen is also a must in spring and summer months.
The aim will always be to meet you at your accommodation. However, should that not be possible then the meeting point will be La Fuente de Murrieta (Murrieta Fountain). You'll be contacted at least two days before each excursion to confirm the meeting point and other specifics.
자신이 사는 곳과 하는 일을 진정으로 사랑하는 현지인이 진행합니다.

소수 인원으로 진행되기 때문에 참여자 개개인에게 집중하는 방식으로 체험이 진행됩니다.

모든 체험은 특별한 기회 제공이라는 기준을 충족해야 합니다.