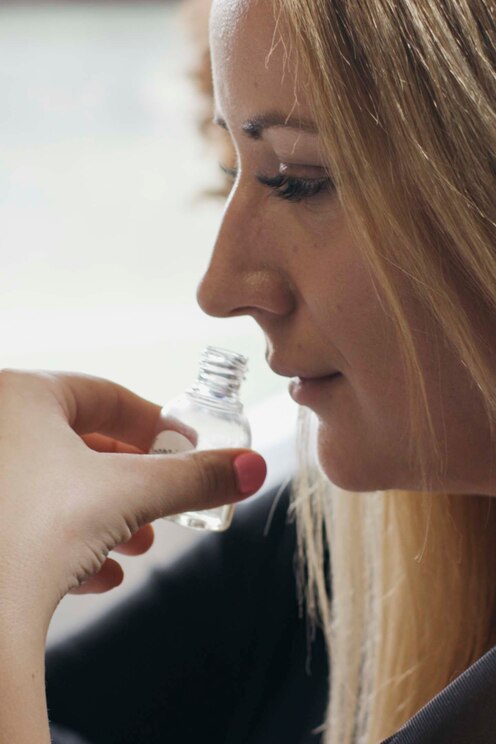 I will introduce you to the world of natural essential oil perfume. Oil perfumes predate the big box store alcohol-based perfumes by thousands of years, and for good reason. First, you'll learn exactly what essential oils are, how they are made, and why they are so healthy for the skin and body. Second, you'll…

Water, juice, coffee, tea
Hi. We're Elena and Stephen. For the past 19 years I've worked as a professional aromatherapist in New York, Ukraine and Prague. My focus is blending natural essential oils into perfumes that not only smell clean and fresh, but are totally free of harmful synthetic chemicals. 100% Essential oil perfume will detox your body and provide nutrition for a healthier lifestyle. I personally traveled to many foreign lands, in search of the most powerful and pure oils. Egypt, Tunisia and France, to name a few. Allowing you to smell, feel, wear exotic blends. My collection exceeds 600 types.
The perfume making experience will take place in a cooperative meeting space called Breather. It is a brand new, totally decked out meeting space that is offered to people for short term meetings. The two most common locations is 1123 Broadway or 1239 Broadway. Both in the heart of Manhattan.
If you'd like to participate, but the available dates or times don´t work, we're happy to offer special appointments on request. Just send us a message! We can even have the program at your location.