Climb Mt Fuji With Local Expert /to 8th
Climb Mt Fuji With Local Expert /to 8th
6월 14일까지 운영 중지. 코로나바이러스감염증-19(코로나19) 확산에 대응하고 에어비앤비 커뮤니티의 건강을 지키기 위해, 많은 지역에서 에어비앤비 체험이 일시 중단되었습니다. 예약하기에 앞서 도움말 센터를 방문하여 최신 업데이트 사항을 확인하세요.
Climb Mt Fuji With Local Expert /to 8th
Climb Mt Fuji With Local Expert /to 8th
6월 14일까지 운영 중지. 코로나바이러스감염증-19(코로나19) 확산에 대응하고 에어비앤비 커뮤니티의 건강을 지키기 위해, 많은 지역에서 에어비앤비 체험이 일시 중단되었습니다. 예약하기에 앞서 도움말 센터를 방문하여 최신 업데이트 사항을 확인하세요.
Meet up at the Mt Fuji Fujiyoshida route 5th station. 5th station is already 2,300m(≒7,500 feets), you can see sea of clouds in good weather. I'll take you to a cafe and do a briefing of the climbing route with map and coffee or tea. If you find a shortage of items, you can buy or rental there. This cafe part is also good for acclimatization. We'll go to the mountain shrine (Komitake-shrine) to pray for our summit success. You can buy special climbing good luck charm too. 【5th-7th】 Start climbing by passing through the gate. Walk on flat and easygoing path in the forest. I'll explain the wildflowers and scenery you can see. After 1 hour, we'll reach 6th station, then you can see the summit and steep zigzag path there in good weather. Then authentic climbing starts. Gradually trees and even grass will disappear. 1.5 hours tough zigzag upending, then reach 7th station. 【7th-8th】 7th station has 7 mountain huts. From the first hut, the rocky path will start. We're going to climb using your hands sometimes. Usually, your breathing getting tougher, but keeping a ​slow and steady pace is really important. After 2 hours of climbing, you'll reach the last hut of 7th station. Then climbing 45 min to 8th station, and your goal "Taishikan hut". Congratulations! This is 3,000m(≒10,000 feet), very high. In good weather, you can see the ​magical starry sky and magnificent sunrise there
I am a professional Mt Fuji guide since 2004. I devoted myself 7 seasons so far and climbed Fuji more than 100 times. Fuji is a special mountain. Not only the highest in Japan. It is a noble peak, loved by many people for its beauty, and Fuji is a symbolic mountain and a home to the Japanese heart. Fuji also has been a religious mountain for a long time. It climbed by many pilgrims from all over Japan. Even today, many Japanese have a desire to climb Mt. Fuji once in a lifetime. That is why it was registered as a UNESCO World Cultural Heritage Site in 2013. I'll take risk management, pace control, climate judgment and advice for acclimatization and explain natural features and cultural background. Then, trust me, your summiting probability is overwhelmingly increased and your climbing gets ​totally different from the ​climb​ing alone.

I'll buy a cup of coffee or tea at the cafe in 5th station when I explain about climbing​ itinerary.

Entrance fee to Mt Fuji, which now under discussion but maybe become a requirement of everybody since 2020 summer season.

English Map of Mt Fuji
This experience covers the first part of Mt.Fuji Fujiyoshida route, the most popular route. From 5th station(2,300m) to 8th station(3,000m). You can expect to enjoy How great Mt Fuji is and its great view such as the ​sea of clouds, view of Tokyo.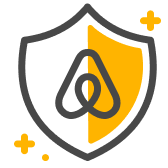 게스트 안전
야외 활동에는 위험이 따르며, 이 체험에 참여함으로써 위험한 상황에 노출될 수 있습니다. 내 능력과 조건(위치, 날씨, 장비 등)을 고려하여 안전하게 참여할 수 있는지 확인하세요.
만 12세 이상의 게스트 최대 8명 참여 가능 This is 4-5 hours hiking. The path is well organized, not technical. But you are in high altitude mountain, it's much harder than walking in the town or low mountain. You need to be physically strong enough and recommended to…
In case of extremely bad weather like a typhoon, the tour will be canceled before the start. This case is full refund. There is also the ​possibility of the case that after the start, weather conditions change and guide decides to ​stop to clime because of safety. This case is non-refundable.
자신이 사는 곳과 하는 일을 진정으로 사랑하는 현지인이 진행합니다.

소수 인원으로 진행되기 때문에 참여자 개개인에게 집중하는 방식으로 체험이 진행됩니다.

모든 체험은 특별한 기회 제공이라는 기준을 충족해야 합니다.
Climb Mt Fuji With Local Expert /to 8th
새로운 체험