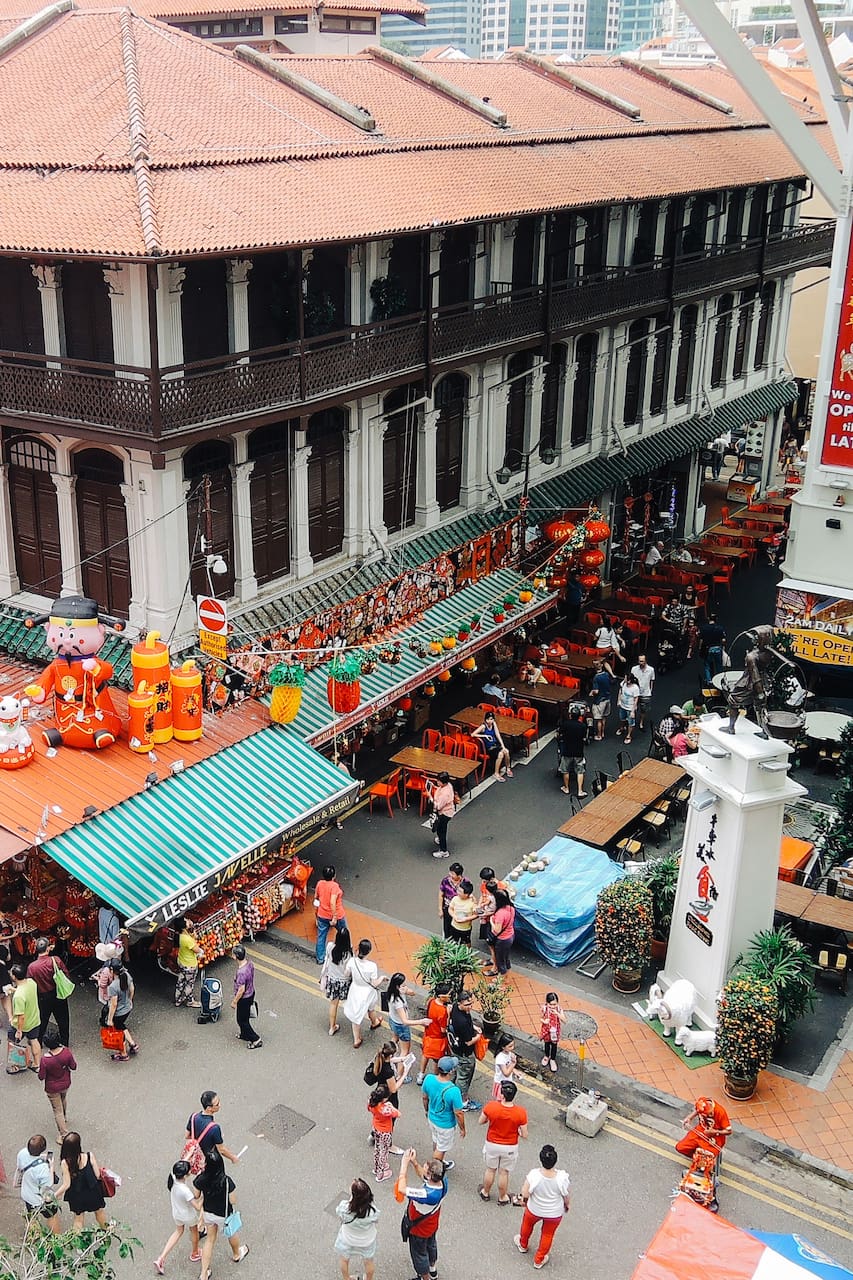 Food and Cultural Trail in Chinatown
Food and Cultural Trail in Chinatown

실시간 인기 트립 예약이 마감되기 전에 서두르세요!
Hi Friends I am a Singaporean born and bred, having lived here for half a century. My home is in Chinatown, a historical district with many interesting sights and great foods. In food crazy Singapore our conversations revolve around food, from office's gossip corners to social media. In order to satisfy my cravings I often travel around Singapore and sometimes even try to recreate the dishes at…
Join this tour to savor mouthwatering local treats and learn about their origins and main ingredients. Get to know the spices used in local cuisines and discover the secrets behind flavourful local foods. In between tastings you will explore the hidden gems tucked away in little corners of Chinatown - feel its nostalgic vibes, marvel at the awesome streetscape while listening to the stories…
Please catch a ride on a taxi or MRT (train) to meeting place. Contact me if you are unsure how to get there. Please bring a poncho or umbrella and a bottle of water
간식
Authentic local street foods, desserts and drinks found in hawker centres, coffee shops or pushcarts, which are of Chinese, Malay or Indian origins, or a mix of different cultures. The number of snacks or drinks provided depends on group size. At least 4 items if you come alone.
커피
Nanyang kopi, the traditional Singapore-style coffee. Its unique taste comes from its beans and the way it is roasted and brewed
Chinatown, my hometown, is a microcosm of Singapore. Despite its name there are traces of Malay and Indian presence. The distinctive food culture in Singapore is a melting pot of Chinese, Malay and Indian cuisines served in hawker centres. Chinatown has the most number of hawker centres and among them is the biggest in Singapore, and these are places where i have most of my meals as a resident of Chinatown.
If you don't see availability for the time you are looking for, you can .
7월 23일 화요일  

오전 9:00~오후 12:30.
8자리 중 7자리 남음

실시간 인기 트립 예약이 마감되기 전에 서두르세요!
Please catch a ride on a taxi or MRT (train) to meeting place. Contact me if you are unsure how to get there. Please bring a poncho or umbrella and a bottle of water
도보 음식 탐방
Food and Cultural Trail in Chinatown