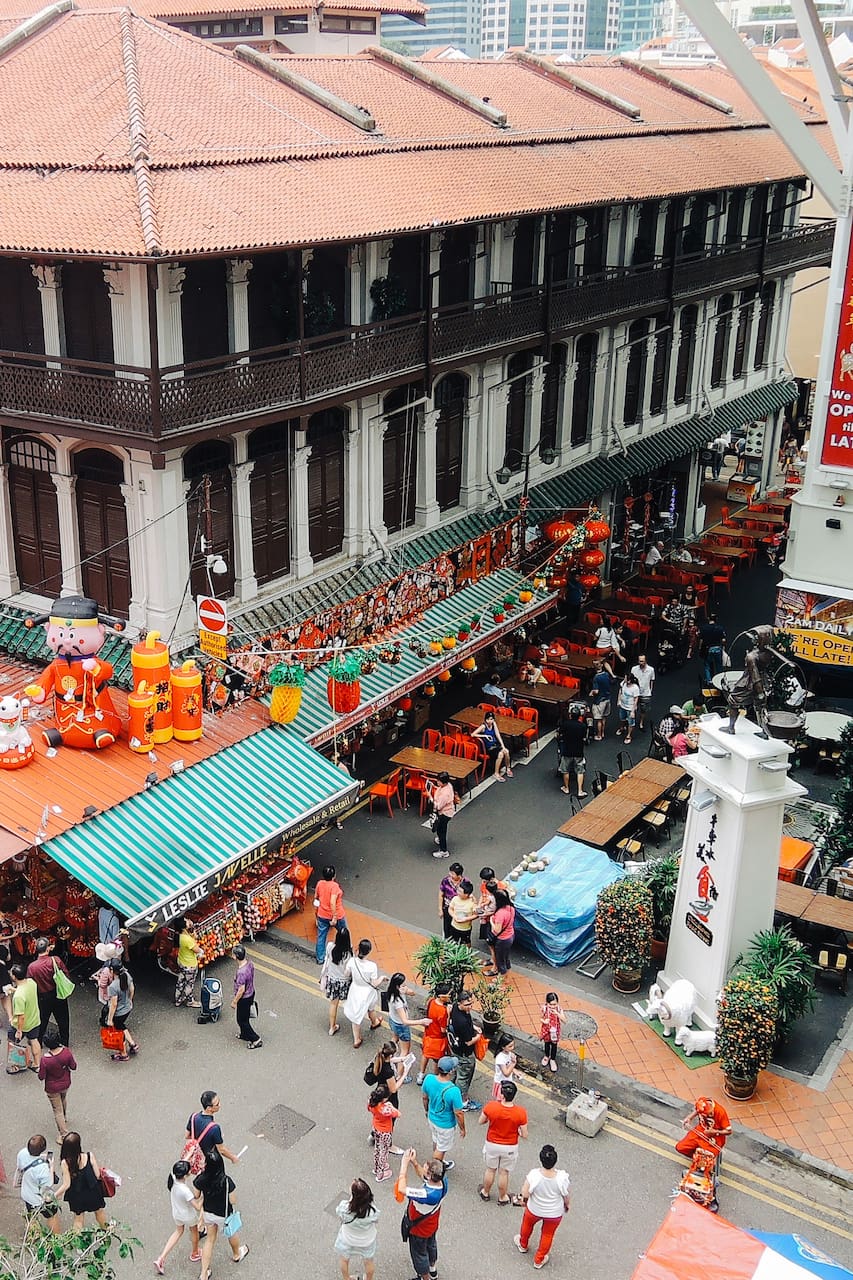 Food and Cultural Trail in Chinatown
Food and Cultural Trail in Chinatown
Hi Friends I am a Singaporean born and bred, having lived here for half a century. My home is in Chinatown, a historical district with many interesting sights and great foods. In food crazy Singapore our conversations revolve around food, from office's gossip corners to social media. In order to satisfy my cravings I often travel around Singapore and sometimes even try to recreate the dishes at…
Join this tour to savor mouthwatering local treats and learn about their origins and main ingredients. Get to know the spices used in local cuisines and discover the secrets behind flavourful local foods. In between tastings you will explore the hidden gems tucked away in little corners of Chinatown - feel its nostalgic vibes, marvel at the awesome streetscape while listening to the stories…
Please catch a ride on a taxi or MRT (train) to meeting place. Contact me if you are unsure how to get there. Please bring a poncho or umbrella and a bottle of water
간식
Local street foods found in hawker centres, coffee shops or pushcarts, which are of Chinese, Malay or Indian origins, or a mix of different cultures. The number of snacks provided depends on group size, and are meant to be for sharing and sampling.
Chinatown, my hometown, is a microcosm of Singapore. It is a multicultural and multi-religious district rich in heritage. The distinctive food culture in Singapore is a melting pot of Chinese, Malay and Indian cuisines served in hawker centres. Several hawker centres are located in Chinatown, including the largest one in Singapore.
향후 예약 가능 일자
원하시는 시간에 예약 가능한 트립이 없다면, 하실 수 있습니다.
8월 20일 화요일  

오전 9:00~오후 12:30.
10자리 중 10자리 남음
Please catch a ride on a taxi or MRT (train) to meeting place. Contact me if you are unsure how to get there. Please bring a poncho or umbrella and a bottle of water
문화 도보 여행
Food and Cultural Trail in Chinatown