India : History, Culture & Adventures
India : History, Culture & Adventures
6월 14일까지 운영 중지. 코로나바이러스감염증-19(코로나19) 확산에 대응하고 에어비앤비 커뮤니티의 건강을 지키기 위해, 많은 지역에서 에어비앤비 체험이 일시 중단되었습니다. 예약하기에 앞서 도움말 센터를 방문하여 최신 업데이트 사항을 확인하세요.
Journey to bring you closer to experiencing yourself & true India :)
India : History, Culture & Adventures
India : History, Culture & Adventures
6월 14일까지 운영 중지. 코로나바이러스감염증-19(코로나19) 확산에 대응하고 에어비앤비 커뮤니티의 건강을 지키기 위해, 많은 지역에서 에어비앤비 체험이 일시 중단되었습니다. 예약하기에 앞서 도움말 센터를 방문하여 최신 업데이트 사항을 확인하세요.
Journey to bring you closer to experiencing yourself & true India :)
Join me on this journey along north of India and foothills of Himalayas, exploring culture, traditions and taste of the Indian continent. From Delhi to the heart of the Himalayas, inspiration for the curation of this journey comes from the book "The Ancient Science of Mantras - Wisdom of the Sages". The book inspired me to look into the cradle of Indian culture, exquisite cities and showing to you one of my favourite places in the world: the Himalayan mountains. Between bites of Indian food with my guidance this whole experience is designed to rejuvenate your mind, body and soul through a variety of activities specially selected for you to enjoy true India. Destinations such as Rishikesh, Dharamshala, The Golden Temple in Amritsar, and Jama Masjid in Delhi are all important cultural centers for the faiths they represent. Explore the beauty of each of these destinations, and see what it is like to truly experience beauty in diversity. This trip is offered by Noe Journeys. Once you've reserved your spot, our team will be in touch to help you prepare for the trip. Kindly note: The total duration of this journey is 15 days including a 3 days trek in the Himalayas, for which we charge a total of $3500. Please contact me for more details or discussion. I would love to help you clear your doubts. This trip is limited to 8 travelers
A passionate traveler and facilitator of adventure experiences. For the last 5 years, I've been leading treks in the Himalayan ranges and have had the opportunity to lead over 1,000 people from various countries. I'm a Certified Mountaineer and hold a WFR ID issued by NOLS. I have extensively backpacked and traveled across the length and breadth of India a number of times. My passion for backpacking has also led me across countries like Brazil, Peru, Bolivia, Sri Lanka, Thailand, Bali, and Nepal. What l enjoy the most is constant interactions with co-travelers and the local population in every place. My experience of being both- traveler and a facilitator made me realize that there is a considerable gap in what travelers expect and what is delivered to them. I want to facilitate travelers seeking to discover India of their imagination.

호텔 객실에서의 10박

6 아침식사, 1 점심식사

입장료, show tickets

승용차 9회 탑승, 비행기 1회 탑승, 자전거 1회 탑승

Creative supplies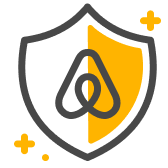 게스트 안전
모든 어드벤처는 업계 가이드라인을 따릅니다. 에어비앤비는 어드벤처 여행을 선도하는 어드벤처여행업협회(Adventure Travel Trade Association)와 협력하여 안전을 위한 모범 사례와 기준을 마련했습니다.
야외 활동에는 위험이 따르며, 체험의 일부로 위험한 상황에 노출될 수 있다는 점을 유념하시기 바랍니다. 본인의 신체 능력과 조건(장소, 날씨 및 장비)을 감안하여 안전하게 참여하실 수 있는지 확인하시기 바랍니다.
만 18세 이상의 게스트 최대 8명 참여 가능 보통 강도의 신체 활동이 요구되는 어드벤처입니다.
We will provide a local SIM card with 1.4 gb of 4G data daily, for the entirety of your trip.
자신이 사는 곳과 하는 일을 진정으로 사랑하는 현지인이 진행합니다.

소수 인원으로 진행되기 때문에 참여자 개개인에게 집중하는 방식으로 체험이 진행됩니다.

모든 체험은 특별한 기회 제공이라는 기준을 충족해야 합니다.
11일 일정의 어드벤처
India : History, Culture & Adventures