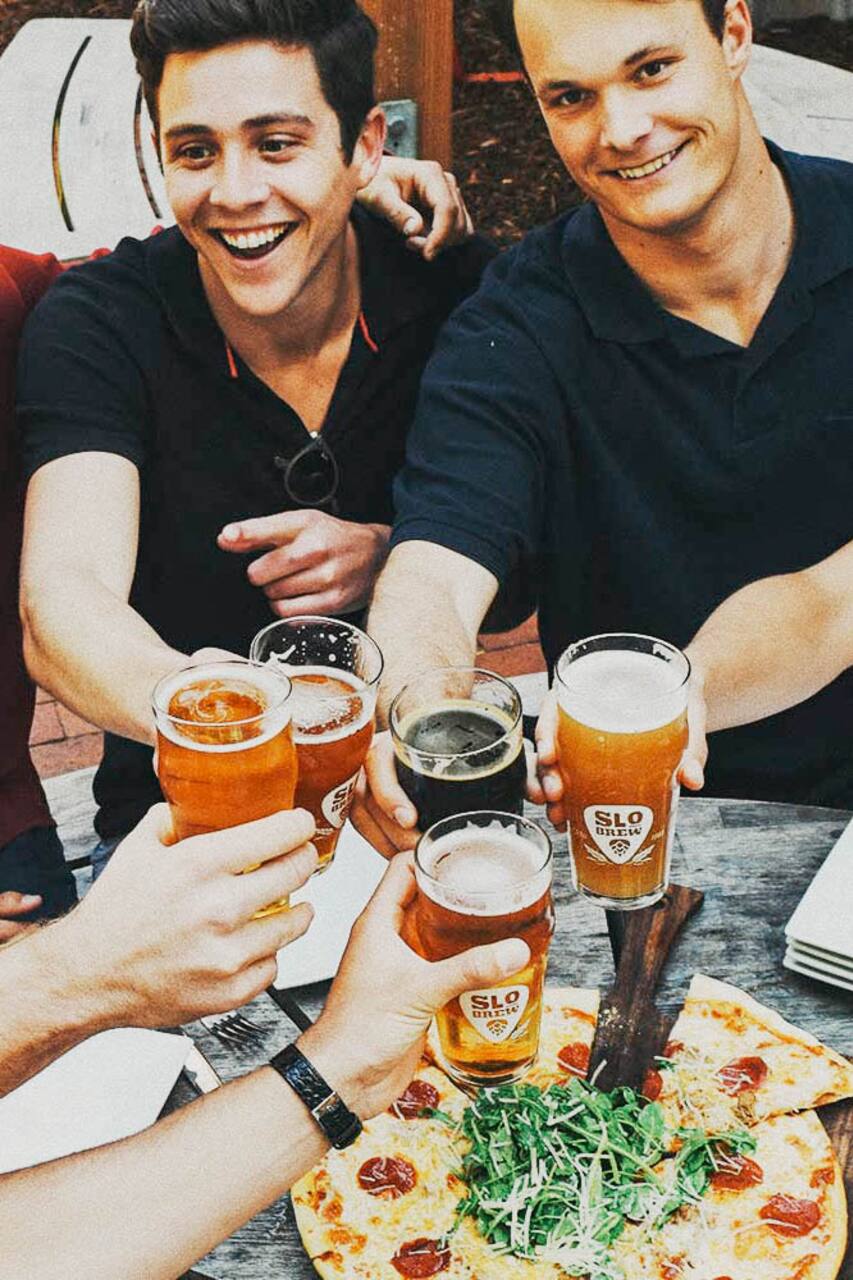 Walking Brewery Tour of SLO
Walking Brewery Tour of SLO
Craft beer is a way of life on the Central Coast where we're known for getting dirty climbing a mountain on a sunny day then relaxing with friends over a pint as the sun sets. San Luis Obispo boasts the fastest craft beer growth rate in the state and there's no shortage of expert drinkers waiting to share their passion with you.
Follow along with a glass in hand as your Beer Guide describes the brewing process, tasty beers, unique breweries, and rich prohibition history of downtown San Luis Obispo along this one mile beer walk.
Although it's a short walk (0.9miles/1.5km) make sure you're dressed and shoe'd accordingly. All stops have drinking water available. We don't see much rain here, but grab an umbrella if it's wet.
Food
Pizza Lunch We'll relax at our third brewery, SLO Brew, for a pizza lunch. You'll get at least two slices per person (Veg options OK)
Drinks
Eight 4-oz Tasters 2 Tasters are included at each brewery we visit. You're also welcome to buy more as you please!
Comfortable clothes for walking and appropriate for the weather