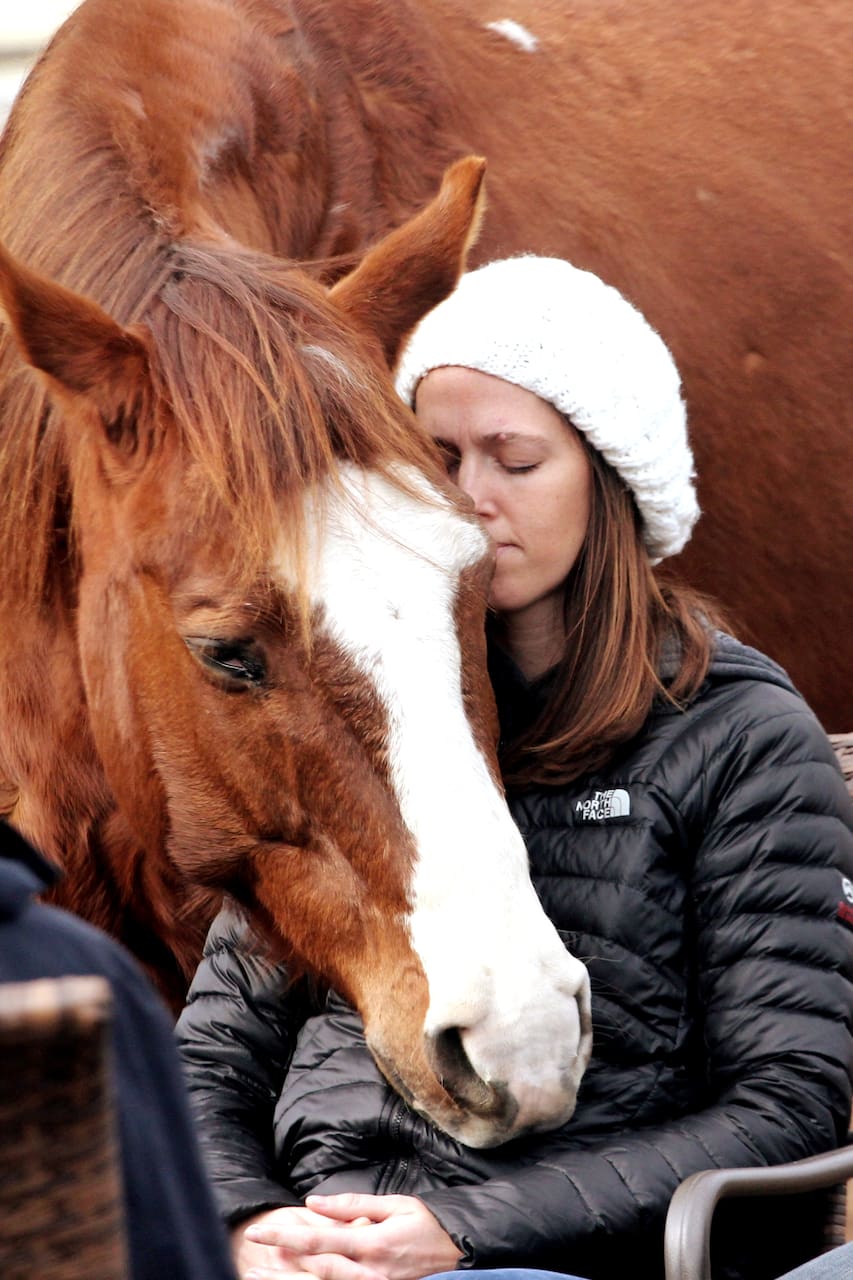 Sheryl has spent a lifetime creating cutting-edge wellness programming. She led one of the first corporate wellness programs in the country at General Dynamics, co-led the development and launch of Wellcoaches, and was the co-founder and President of the American Council on Exercise leading the way in providing the first standards in the United States for fitness professionals. And now she is…
During the welcome and introductions, you'll learn why horses are being used today in everything from treating war veterans to developing high performing corporate teams. And while equine experiences can be set up to help people get insight into their own behaviors, research has shown that just being with horses is therapeutic. We'll give you the basics on grooming a horse, and let you begin…
Since the experience is outdoors, it is possible the program will be cancelled due to weather conditions: rain, mud, high winds, or heat over 92 degrees. If there is any question, please call.
Drinks
Bottled water will be provided.
Dress appropriately for the weather. Consider bringing a hat, sunglasses, sunscreen, and a water bottle. Close-toed shoes are required around the horses. No sandals or flip flops!