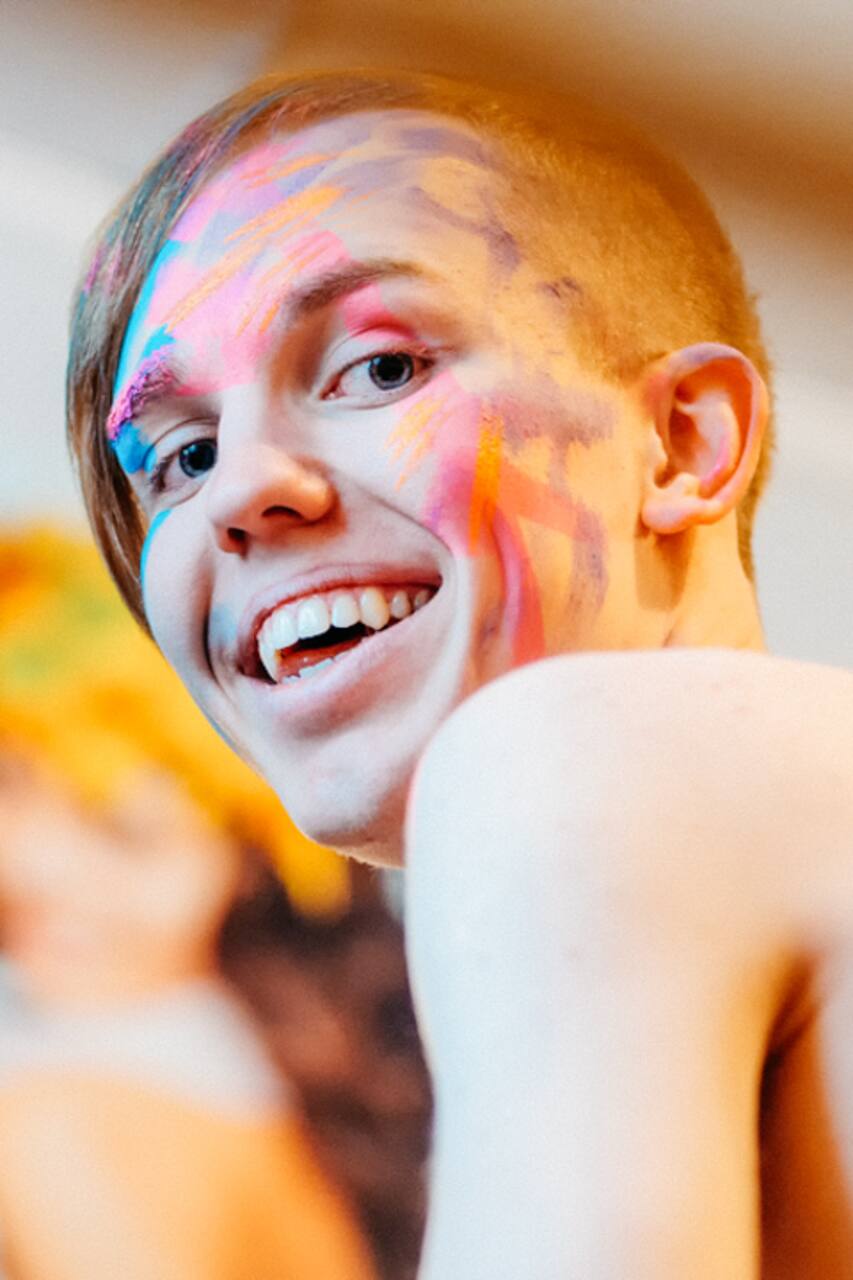 Helen Roeten (1996) is sensual artist. She is working in Amsterdam and Alkmaar. She is connected with The Living Museum, were people with a mental disease use real art to stay healthy. Her work can be found in the Versi Museum Korea and Galerie Beeldend Gesproken, Amsterdam. Sensuality, erotic, body awareness and the body awareness are her main themes.
Give your sensual and creative fantasies room and experience a piece of art life in Amsterdam, the city of creative freedom. We provide 1.5 hours of bodypaint on a real model in one of the most historical Amsterdam Art Studios. You learn the basics of bodypainting, the use of colors and the different kind of materials your can use. At the end of the session you can paint of the model itself.
We are painting! We can provide some old clothing. But if you want to keep your clothing clean, take some old ones with you. Just in case.
Some old clothes and a good sensual creative spirit