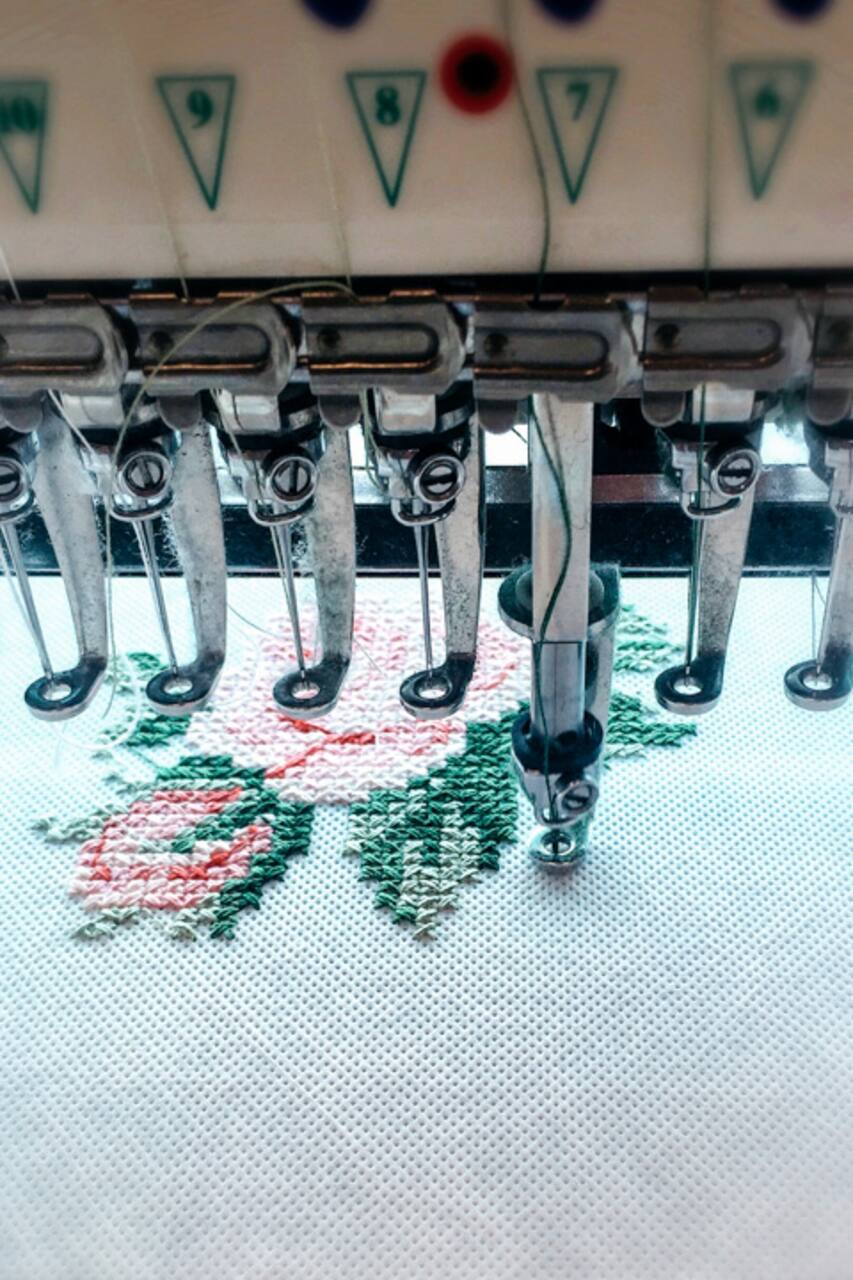 I am a genuine Milanese and an architect with a strong passion for embroidery. I started many years ago with hand-stitch and now I am amazed by digital-stitching. Since the last XXI Triennale where I have been invited to expose a personal work on embroidery and design, I am convinced that the amazing part of a decoration is the creativity and not necessary the tools you use to create it: weather…
You will discover the world of contemporary decoration using the most advanced digital embroidery technique. Starting by a sketch, a symbol or simply a phrase I will show you how to turn it into a textile decoration.
If you already have an image or an idea of what you would like to stitch, bring it with you: we will start from it, to create your original stitch. (Better if vector and royalty free).
Equipment
Tajima Embroidery machine we will use one of the newest model to create your original artwork