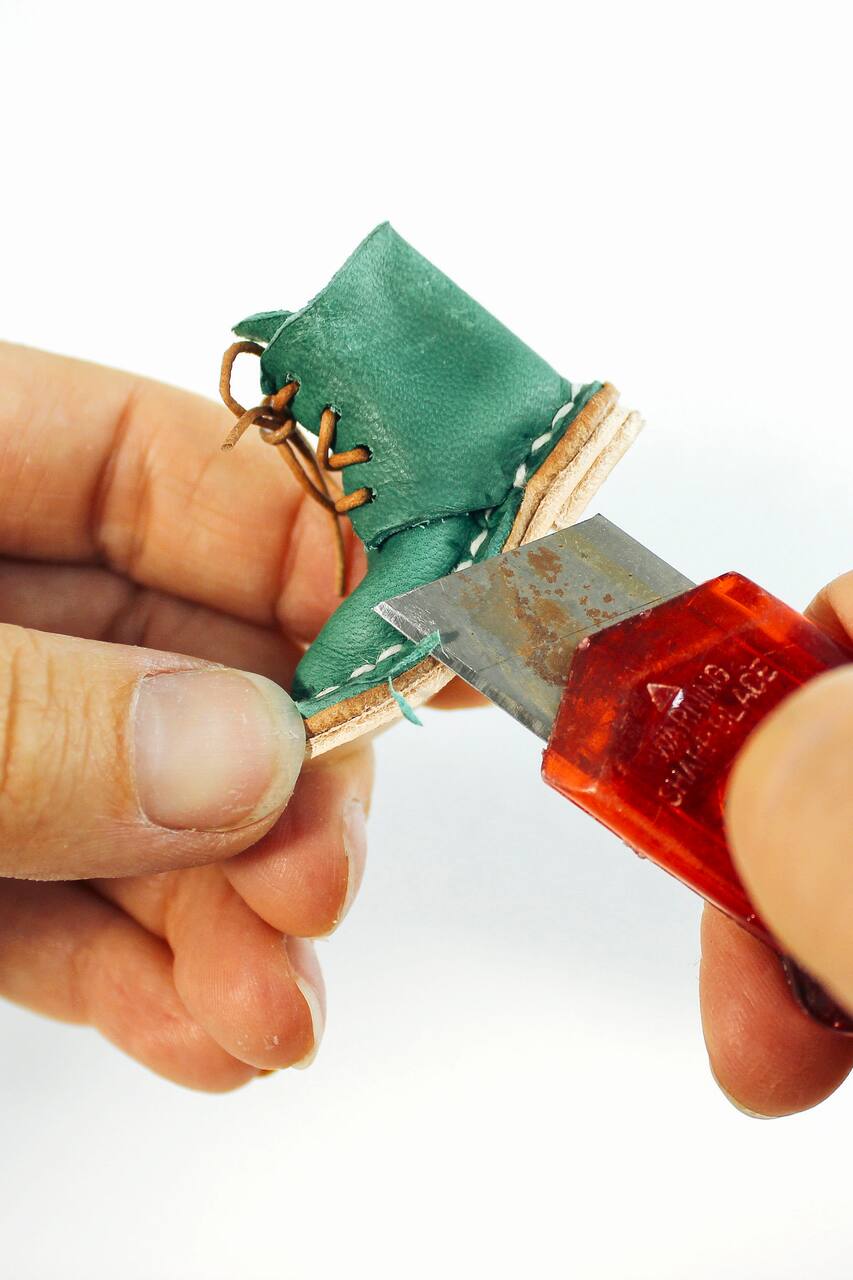 Miniature leather boots workshop
Miniature leather boots workshop
I have been sewing for as long as I can remember, I completed a BA in Fine Art after high school. I developed my leatherworking skills while training under a Japanese master craftsman in Tokyo. I have a small product line that is made entirely by hand in my small space.
Join me in my artist's studio space in the heart of Melbourne's creative precinct to learn all the fundamental techniques of hand-sewn leather craft with this fun, practical and hands-on lesson. You will learn to wet form leather, sew leather by hand, finish leather, create your own hand sewing thread from raw linen, and to read, interpret and use patterns. These miniature boots are made using…
We will meet at the studio on Easey street. The studio is an easy stroll down from the 86 tram on Smith street from the city or Northcote. Everything you will need to create the boots will be provided
간식
various various seasonal nibbles will be provided
음료
tea a variety of warm drink options will be provided
The workshop will be held at my very own studio space in Collingwood, it's off the main road and right in the heart of Melbourne's popular artistic enclave. The space is shared with over 50 other artists from multiple other disciplines. Smell the coffee, see the street art, you'll feel right at home.
We will meet at the studio on Easey street. The studio is an easy stroll down from the 86 tram on Smith street from the city or Northcote. Everything you will need to create the boots will be provided
공예 수업
Miniature leather boots workshop