최근 게스트 25명이 이 체험에 대해 일생일대의 경험이었다고 말했습니다.
최근 게스트 25명이 이 체험에 대해 일생일대의 경험이었다고 말했습니다.
Eat Drink and Repeat! *Boat trip, Ala carte lunch, Herbal drink, plenty of snacks/dessert, photo shoot and freindship are all inclusive. Vegan available. Phil was here! Experience more from what you've seen on 'Somebody Feed Phil' show on Bangkok Episode. Lots treats to eat&see. The market is full of wonderful smell&big smiles. We will enjoy with little activities along way to make a great day out for food&fun! *Complimentary: Free 1 day pass at 5 star gym. Great for exercise, swimming or just a shower or small luggage storage. Towel and gym cloth are also provided. **Not The Touristy Damnoen Saduak** We will; 1)1.5 Hours long-tail boat trip with 2 stops; Temple where the little floating market located and Orchid farm. The 2nd floating market in a temple close at 2PM 2)Visit a temple & pay homage to the Buddha. 3)Visit orchid farm. Here you have a unique opportunity to see how orchids are grown. Sampling fruit right off from its tree 4) Have Ala carte Lunch & drink & craft herbal Thai style drink. 5)Craft your own bowl from sustainable product&source 6) Wander around the market together, visit over 300 food stalls where locals love to eat. 7)Sample the delicious, authentic snacks and local dishes made using recipes passed down through generations 8)Small workshop to make your own rose for a souvenir to take home
Hospitality and food are my best subject. Drinks, food, conversations, culture, laughter, good company&adventure is what I'm passionate about. I personally host every trip myself. A Tech worker who turns into a creator of an experience. I want to move from less corporations and more to the communities . My parents owned a food business and each day, I will accompany my dad to market to buy meat, herbs & spices.At early age I fall into love with the market and have always been fascinated by the colorful markets. This have become my way of life since then and I'd like to share it with everyone. Since hosting my experience, I have been very fortunate to have met many amazing people from all over the world whom otherwise I would have never met. Learning about the world through my guests is one of the greatest things happens to me.

Freshly cooked authentic ala carte Thai street food for lunch. Plenty of snacks/dessert to share Thai herbal drink. Locally…

Herbal homemade drink. You can find the recipe in the market to make one at home.

Boat ride ticket to a temple and orchid farm

Transportation Transfer to and from the meeting point to the market. Directly meeting at the market is also feasible. Pls…

Tips and tricks, place of interest list, attraction, restaurants, ideas for thing to do for the rest of your stay
일생일대의 체험

특별한 기회 측면에서 전 세계 상위 10%로 평가되었습니다.
The unique floating market is only 15 to 20 minutes from central Bangkok and it is bursting with all the charm and authenticity of local food and vendors. We'll enjoy a boat ride through a beautiful canal. You'll experience how locals live by the water while you watch the small boats pass-by selling local produce. We will sample many local Thai delicacies and you'll have a chance to pick your own orchids from the farm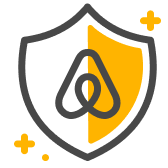 게스트 안전
야외 활동에는 위험이 따르며, 이 체험에 참여함으로써 위험한 상황에 노출될 수 있습니다. 내 능력과 조건(위치, 날씨, 장비 등)을 고려하여 안전하게 참여할 수 있는지 확인하세요.
만 3세 이상의 게스트 최대 12명 참여 가능 Not suitable for guests under 3 years of age or those with limited mobility .
13.30-17.30 can be scheduled upon request. Not suitable for guests under 3 or those with limited mobility.Pls contact to discuss Fully booked? Contact me as I might be able to accommodate you.
자신이 사는 곳과 하는 일을 진정으로 사랑하는 현지인이 진행합니다.

소수 인원으로 진행되기 때문에 참여자 개개인에게 집중하는 방식으로 체험이 진행됩니다.

모든 체험은 특별한 기회 제공이라는 기준을 충족해야 합니다.