Red Dao village trek and Herbal bath
Red Dao village trek and Herbal bath
Red Dao village trek and Herbal bath
Red Dao village trek and Herbal bath
Sapa - Suoi Ho - Ma Tra - Ta Phin - Sapa Coming to Ta Phin you will admire the beautiful natural landscape, terraced fields, orchid gardens blooming and verdant. It is also home to the Hmong and Red Dao ethnic groups, which will give you a great experience of learning about history, culture and four herbal smoke baths to help you relieve stress, and tired after tired. First we will trek from Sapa to Suoi Ho village, on the way you will see a natural landscape of Sapa. It is Suoi Thau village, you will admire the terraced fields stretching along the mountainside, along with the houses of the Hmong people on the hills. We will trek and cross Suoi Thau to Ma Tra, a small village in Sa Pa commune, which is inhabited by Hmong ethnic people. On the way, you will see orchids blooming, with lush artichoke gardens. We will visit Hmong traditional houses to learn about their home design and culture. After that, we will visit Ta Phin village to learn about the Red Dao culture and the difference with the Hmong culture. You will learn about their traditional culture and customs. At Ta Phin we will also visit Ta Phin Cave and the ancient Ta Phin Monastery. Throughout the trip you will admire the terraces and the beautiful landscape We will end the tour and experience a herbal bath at the Red Dao's home in Ta Phin and then return to Sapa by private car.
This trek, I will be your main guide: I am Duong, the son of Black Hmong ethnic in Sapa. I was born and raised at Su Pan village. I am a local guide, knowledgeable about geography, history, and culture in my home country. I look forward to providing you with hiking trips to visit, admire the landscape and learn about our life and culture. A few days, my younger brother or sister will be your guide. My sister So. She is a black Hmong girl born and raised in Lao Chai village. she has been a guide for 5 years. She has a lot of experience in the treks to visit the villages, to participate in the activities of embroidery, indigo dyeing in the villages in Sapa. She loves to spread the culture, history and stories of the peoples of Sapa to people around the world. Looking forward to meeting you!

I also provide vegetarian food for vegetarian friends

One small bottle of water

Village entry fees

Transportation back to Sapa when we end of the tour
Ta Phin Village. Ta Phin village is a concentrated living area of the Hmong and Dao ethnic groups. Coming to Ta Phin will give you a look at the differences between the Hmong and the Dao ethnic groups, which seem to be similar but very different. You will be bathed in herbal medicine, immersed in traditional remedies of the Red Dao people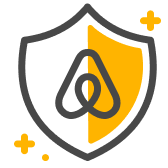 게스트 안전
야외 활동에는 위험이 따르며, 이 체험에 참여함으로써 위험한 상황에 노출될 수 있습니다. 내 능력과 조건(위치, 날씨, 장비 등)을 고려하여 안전하게 참여할 수 있는지 확인하세요.
만 8세 이상의 게스트 최대 10명 참여 가능
신분증상의 사진과 대조할 수 있는 본인 사진을 찍어야 합니다. 이를 통해 에어비앤비가 체험에 참가하는 게스트를 확인할 수 있습니다. 이 절차는 한 번만 완료하시면 됩니다.
✔ Trip level: Moderate to challenging. ✔ I or my sibling will be your guide. ✔ If you need I arrange the sleeper bus or night train from and to Hanoi, please let me know.
자신이 사는 곳과 하는 일을 진정으로 사랑하는 현지인이 진행합니다.

소수 인원으로 진행되기 때문에 참여자 개개인에게 집중하는 방식으로 체험이 진행됩니다.

모든 체험은 특별한 기회 제공이라는 기준을 충족해야 합니다.
Red Dao village trek and Herbal bath
새로운 체험