Explore Glastonbury, Guided By The Trees
Explore Glastonbury, Guided By The Trees
Explore Glastonbury, Guided By The Trees
Explore Glastonbury, Guided By The Trees
A guided walk around the Glastonbury countryside, meeting prominent trees and sacred sites along the way. We will learn how to identify the trees and about their associations in folklore. The walk lasts between 2-3 hours over 2km at a slow pace with lots of stops. This is an excellent opportunity to explore the Avalon countryside while learning about the trees and local areas of interest. We visit some of the hidden gems of this paradise and view Glastonbury Tor from many different angles. We meet the famous ancient Oaks, Gog and Magog. Later we rest for a while to eat and enjoy a private performance of folk songs by your host and local bard Matt. Tree Identification Matt offers practical lessons in tree identification. We'll learn the distinguishing features of common native trees and aim to provide knowledge that you can take home and apply on your own. Bardic Tradition Matt is a local Bard (poet or musician), a resident of the area who relates to the landscape and community from a creative perspective. He writes music and poetry inspired by and dedicated to the landscape and works these creative elements into the walk for your enjoyment. Glastonbury Tor Our route takes us around Glastonbury Tor which peers over us as we walk with the trees. We can watch it appear to change form as we progress around the Avalon countryside.
I have been a resident of Glastonbury for 7 years and have a keen interest and knowledge of the surrounding countryside, in particular, the trees and tree identification, folklore and local traditions. I hold regular public walks throughout the year, that attract good groups of people. I am also a local Bard and I write songs and poetry dedicated to the landscape and trees, I work this creative element into the walk too. Here are some positive comments received from guests of my walks: "That was so lovely today, you're a really lovely tour guide. It felt so easy going and natural. With lots of nice stories and facts about the trees. Thank you." Kat "Thanks Matt was a really good walk and such a lovely group just what I needed" - Kate "Wonderful walk with Matt Witt, trees, songs, natures beauty, what more could you want?" - Michael
The Trees - Our route is guided by the most welcoming trees of Avalon. Glastobury Tor - We will walk around the Glastonbury countryside and observe the Tor from many different angles, as it watches over our walk. Gog and Magog - The famous Ancient Oaks of Avalon. It's said these oaks once formed part of of a grand avenue of oaks that led to the Tor. Woods - We'll stop to eat and enjoy a short musical performance from Matt in the woods.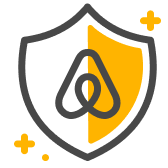 게스트 안전
야외 활동에는 위험이 따르며, 이 체험에 참여함으로써 위험한 상황에 노출될 수 있습니다. 내 능력과 조건(위치, 날씨, 장비 등)을 고려하여 안전하게 참여할 수 있는지 확인하세요.
만 18세 이상의 게스트 10명까지 참여할 수 있으며, 만 2세 미만의 자녀도 동반 가능합니다.
Wear suitable walking clothing and footwear. We'll meet at St John's Church in the High St and from there walk out into the countryside. If the weather is poor we might take a shorter walking route in more sheltered areas.
자신이 사는 곳과 하는 일을 진정으로 사랑하는 현지인이 진행합니다.

소수 인원으로 진행되기 때문에 참여자 개개인에게 집중하는 방식으로 체험이 진행됩니다.

모든 체험은 특별한 기회 제공이라는 기준을 충족해야 합니다.
Explore Glastonbury, Guided By The Trees
새로운 체험