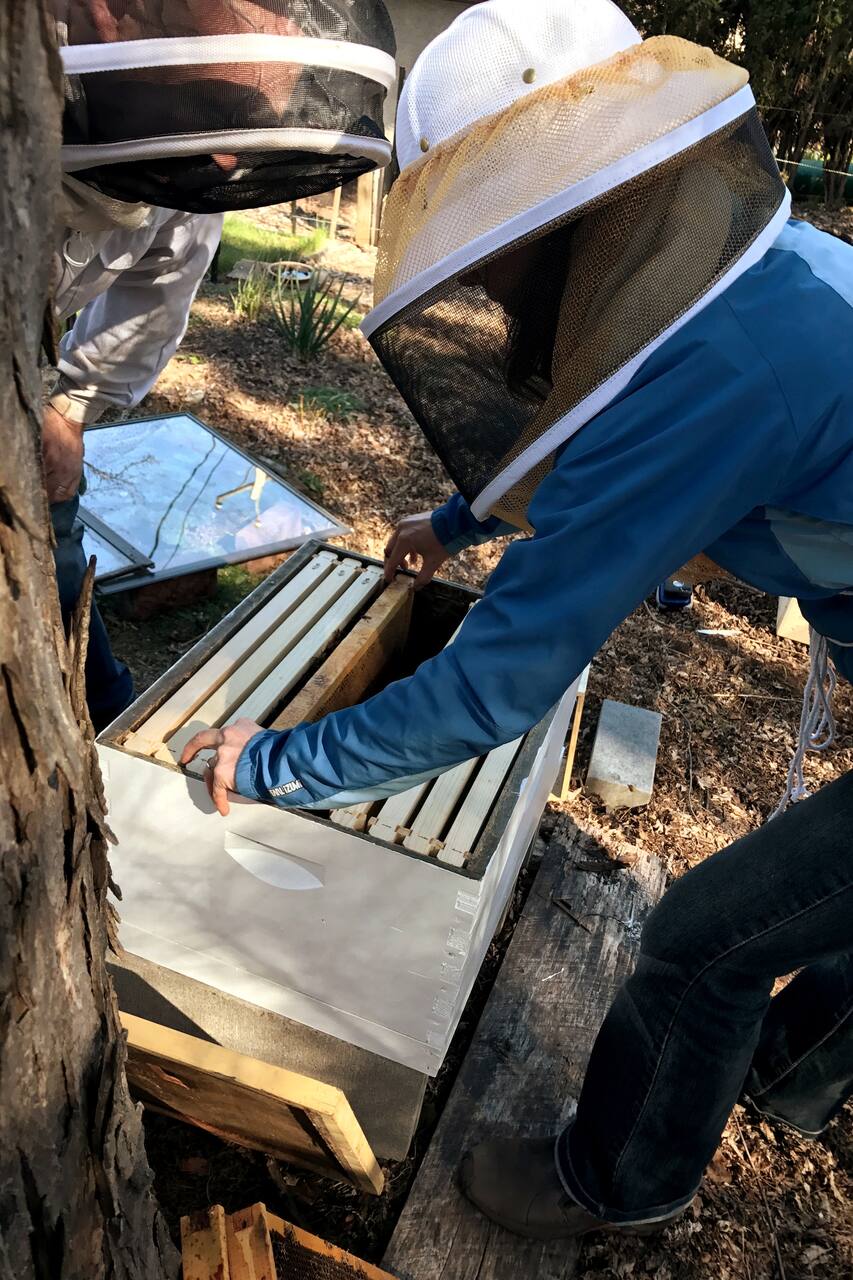 I'm co-founder of Apple Acres Farm and the beekeeper of our Italian honey bee hive. We introduced honey bees to our homestead back in 2017 and haven't looked back! I enjoy sharing my knowledge about the ins-and-outs of backyard beekeeping to help others better understand these fascinating pollinators.
Before you put your beekeeping veil on, we'll first review the workings of a honey bee colony and the basics of backyard beekeeping. We'll discuss equipment, safety precautions for working around a hive, and steps you can take to prepare your own yard for beekeeping. You will then have the opportunity to experience and photograph a honey bee hive inspection.
Honey bees are sensitive to how people behave. Please bring a calm and curious attitude.
Wear light colored clothing, long pants, closed-toed shoes, and tall socks. Gloves are optional. Please do not wear any perfumes or use heavily scented products beforehand.
Bring a camera or smartphone. We may have to reschedule if the weather is unsuitable.