-Meet in the Munich Central Train station (Hauptbahnhof) at 7:10 am -Take the train to Garmisch departing at 7:29am, arriving 8:54am -Take another train to Eibsee Zugspitzebahn, Grainau departing 9:15am, arriving 9:45am. *We can eat our own snacks/breakfast in the train -Commence walk around Lake Eibsee (2 hours when we're not stopping) *Take food breaks outside, water breaks, and picture breaks *I will bring my DSLR camera, and will happily send you photos after the trip via email, or instantly through phone -The walk with stopping etc. should take 3-3:30 hours. -We will stop by Eibsee Pavillion (restaurant/café) where we can eat some cake, drinks, food if you'd like etc. -We will catch the train back either 3:15pm or 4:15pm, and arriving back to Munich either 5:30pm or 6:30pm depending on departure time
자신이 사는 곳과 하는 일을 진정으로 사랑하는 현지인이 진행합니다.

소수 인원으로 진행되기 때문에 참여자 개개인에게 집중하는 방식으로 체험이 진행됩니다.

모든 체험은 특별한 기회 제공이라는 기준을 충족해야 합니다.
Hello everyone! My name is Sultana Patwary, I'm 25 years old born and raised in Canada. I moved to Munich more than 2 years ago and totally fell in love with the city! How on earth did I find myself here?! Well I had this spontaneous desire to teach English abroad as a Kindergarten teacher. Munich kind of picked me, but I'm happy it did! What makes me love Munich especially, is how accessible and possible it is to visit the mountains, and lakes! Let me tell you a story about how I met most of the people I am still friends with today. I was ready when I first moved here, to explore and visit the nature. Staying in Munich was nice , but I needed some adventure. I found myself organizing a walk around what I believe is the most beautiful lake Eibsee. I made some amazing connection, while being surrounded by exceptional beauty.

The price for travel costs by train is included in this experience. You do not need additional money for this.
Eibsee is a natural wonder, located right below Zugspitze, the tallest mountain in Germany. It's crystal clear, turquoise blue water will take your breath away. This lake is in the area of Garmisch, one of the most gorgeous and most visited places in Bavaria. https://goo.gl/maps/xv7CYwARaoBsfcU19 Difficulty level: Easy Distance: 7,5 km Duration: 2 hours Ascent: 224 m Descent: 224 m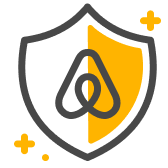 게스트 안전
야외 활동에는 위험이 따르며, 이 체험에 참여함으로써 위험한 상황에 노출될 수 있습니다. 내 능력과 조건(위치, 날씨, 장비 등)을 고려하여 안전하게 참여할 수 있는지 확인하세요.
만 10세 이상의 게스트 최대 9명 참여 가능
I have been to this lake 4 times as of now, and absolutely loved my experience. This is a very easy going experience, no harsh inclines on the trail, and suitable for beginners. However please keep in mind that we will be walking quite a lot. I look forward to meeting you!
Day Trip from Munich- Trek around Eibsee