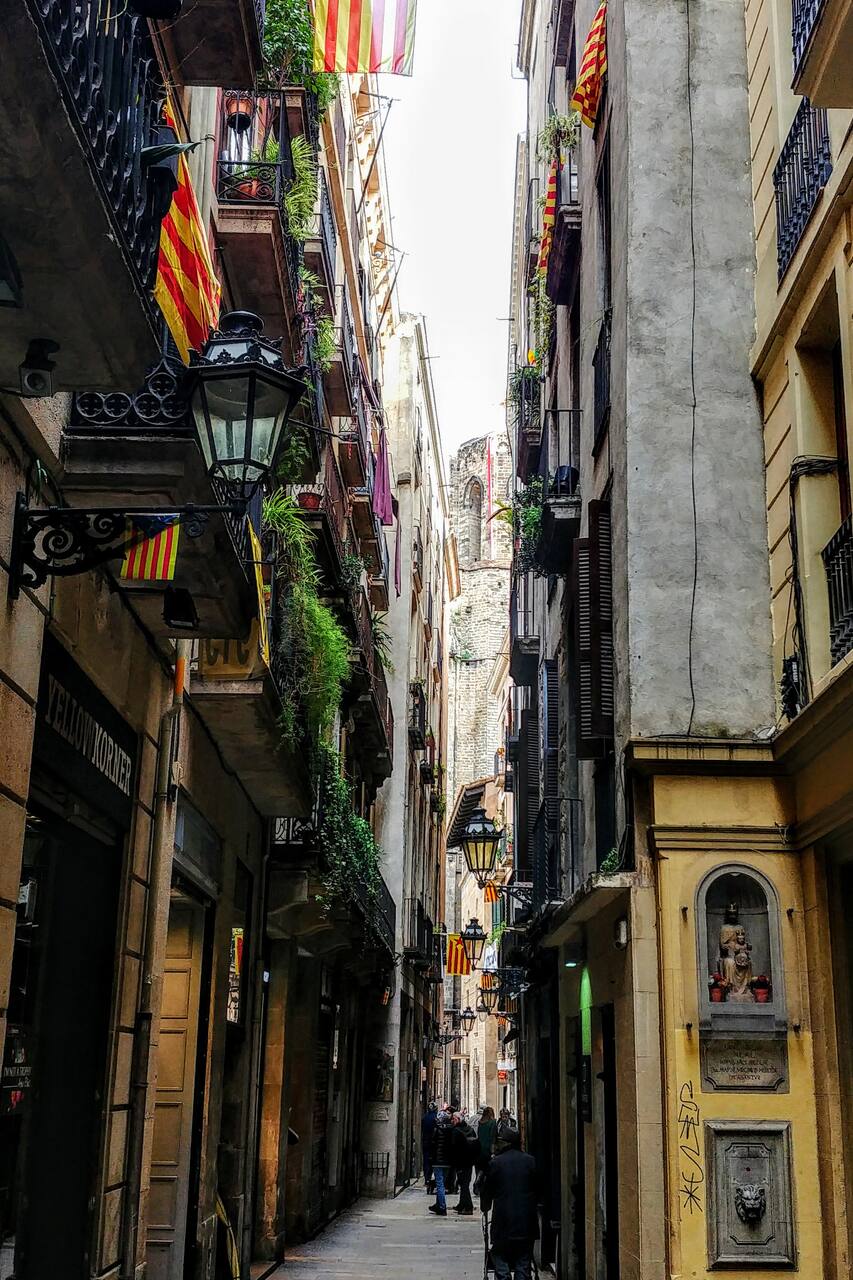 Hi! I'm Andrew. I am a chef and a sommelier for a top catering company in Barcelona. My love story with food began early, around my family's Bars and Restaurants. For many years I've been a nomad bartender, worked in the Italian Riviera, California and at Harrod's - London. I'm also an avid traveler with a strong drive towards food and beverage exploration. Mediterranean Food and wine are at…
-Learn the truth about Barcelona's food, traditions, architecture and lifestyle!- Roll on a "food & stories" walking tour around the city of Barcelona, visiting 4 trendy, unknown and traditional venues , each with its own drinks and/or tapas. Become an expert in Iberian ham. Take a glance at some of the most iconic spots and reach some of the less known corners of the old town. Learn stories,…
Single guests welcome! (message before booking) All food is premium, all house made and traditional. Welcome vegetarian/non alcoholic! Not yet suitable for vegans.
Snacks and Other
5 to 8 Snacks and Tapas. Menu for 2 guests Foie gras, Bravas, Bacalao, Iberian ham, Churros, Chocolate, Whipped Cream, Crema Catalana, and more!. Expect more assortment when guests are 2+
Drinks
5 Drinks are included Vermouth, cava, coffee, hot chocolate, a bottle of water.
Comfortable shoes, curiosity.