1. We will head to Ngong Hills from Nairobi's CBD (about 45 minutes away). We will get access permits from the rangers and start hiking the seven hills of Ngong as we enjoy the pristine views of the entire city. I'll explain the landmarks of the city and help you interact with the local pastoralist community. This is one of the best hiking spots in the entire country. 2. We'll get our entrance ticket at Karura Gate A or C, walk along the forest trail where we will encounter a waterfall, caves and finish off at a beautiful picnic site where we can enjoy a meal next to a flowing stream. 3. We will visit the Joseph Murumbi Art Gallery where I will take you through Kenya's history via the life of Joseph Murumbi (a Kenyan politician who was the Minister of Foreign Affairs of the Republic of Kenya from 1964 to 1966 and its second Vice-President between May and December 1966) 4. We will visit the Kenya National Archives that entails archival material, many once confidential, of the colonial and post-colonial government of Kenya up to the early 1960's. I will walk you through Kenya's history in-depth as we have a walk around.
I am an excellent student of the country's history and culture from my early school days. This is what makes me very knowledgeable in art and cultural activities in the city of Nairobi. I'm a fitness enthusiast who is always keen on challenging myself to achieve new feats. This has allowed me to explore most spots that host/facilitate outdoor activities for persons of all fitness levels and interests.

I'll provide entrance tickets to all these areas.

I'll provide taxi services to these locations
1 . We will be out in the wilderness but in a safe area outside Nairobi where you can enjoy views and fresh air. 2. We will be outdoors in Kenya's largest urban forest that inhabits unique flora and fauna. 3.We will be inside an old colonial building that showcases the collection of art and artifacts by the late Joseph Murumbi. 4. We will be located inside a colossal and ancient colonial structure right at the heart of Nairobi City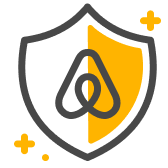 게스트 안전
야외 활동에는 위험이 따르며, 이 체험에 참여함으로써 위험한 상황에 노출될 수 있습니다. 내 능력과 조건(위치, 날씨, 장비 등)을 고려하여 안전하게 참여할 수 있는지 확인하세요.
만 18세 이상의 게스트 최대 8명 참여 가능
I always like my guests to be punctual so that you get value for money by getting to enjoy the entire experience within the allocated time.
자신이 사는 곳과 하는 일을 진정으로 사랑하는 현지인이 진행합니다.

소수 인원으로 진행되기 때문에 참여자 개개인에게 집중하는 방식으로 체험이 진행됩니다.

모든 체험은 특별한 기회 제공이라는 기준을 충족해야 합니다.
Fuse Kenya's nature, art and history
새로운 체험