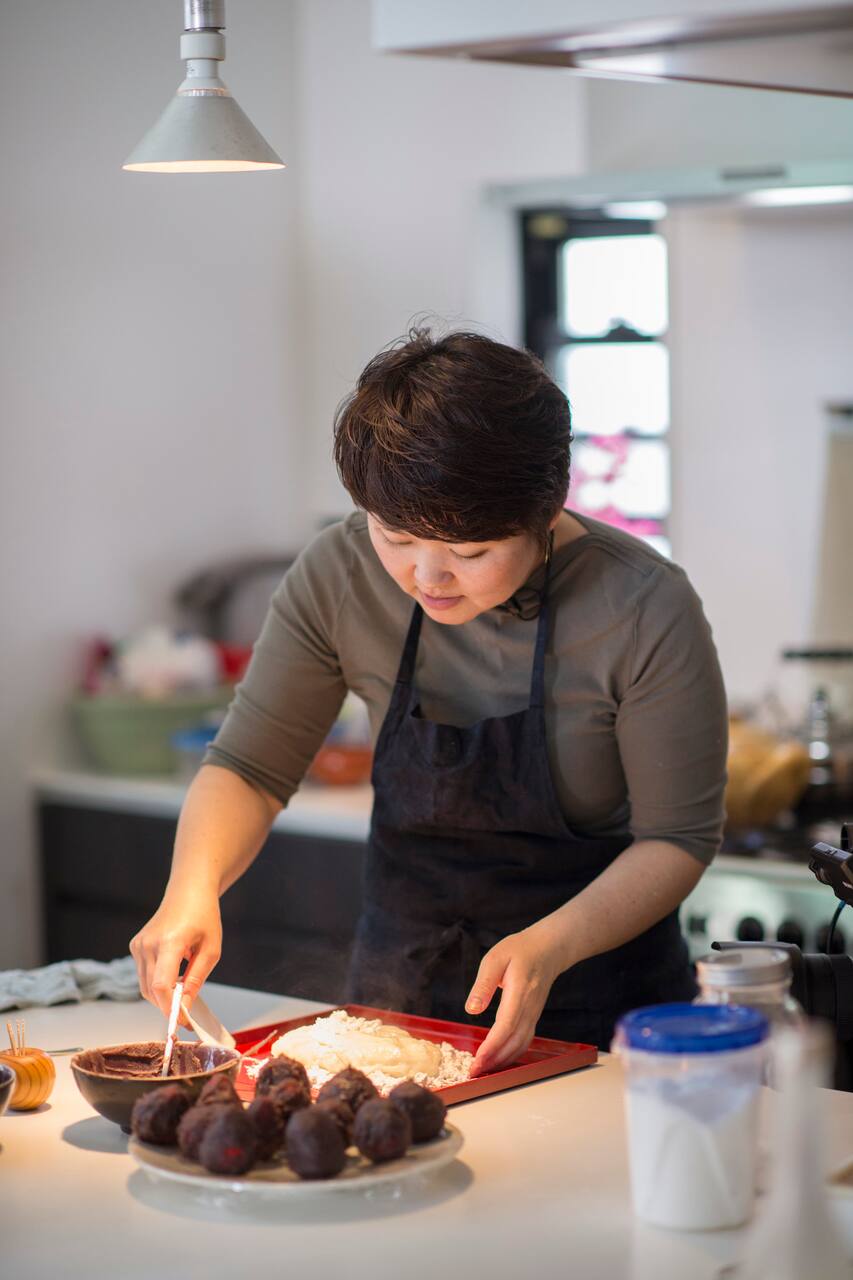 Born in Japan and have lived across the cities in the States. My passion for cooking leaded me to come to a culinary school in San Francisco and my culinary journey has begun. After 15 years, I have finally launched Tokyo Cooking Studio last year, teaching Japanese cooking class and culinary experience services. My motto is: ''Be honest, be kind, and be creative''
When I first open my cooking school, I remember many f my guests weren't enjoying mochi... Its texture was completely new and in a way very strange for many of my guests. I kept keep offering some forms of mochi in every dessert and in different seasons, and now I meet lots of guests who are almost obsessed with mochi! I'm sure while you're traveling all over Japan, you are trying different kinds…
This is vegetarian, gluten free friendly experience. Please let me know in advance any other dietary request!
Snacks
-Seasonal fruit Daifuku with bean paste -White Taiyaki with mochi dough and red beans and cream cheese - Black sesame ice cream with dango, azuki beans, and brown sugar syrup
Tea
Ice or hot various kinds of green tea.