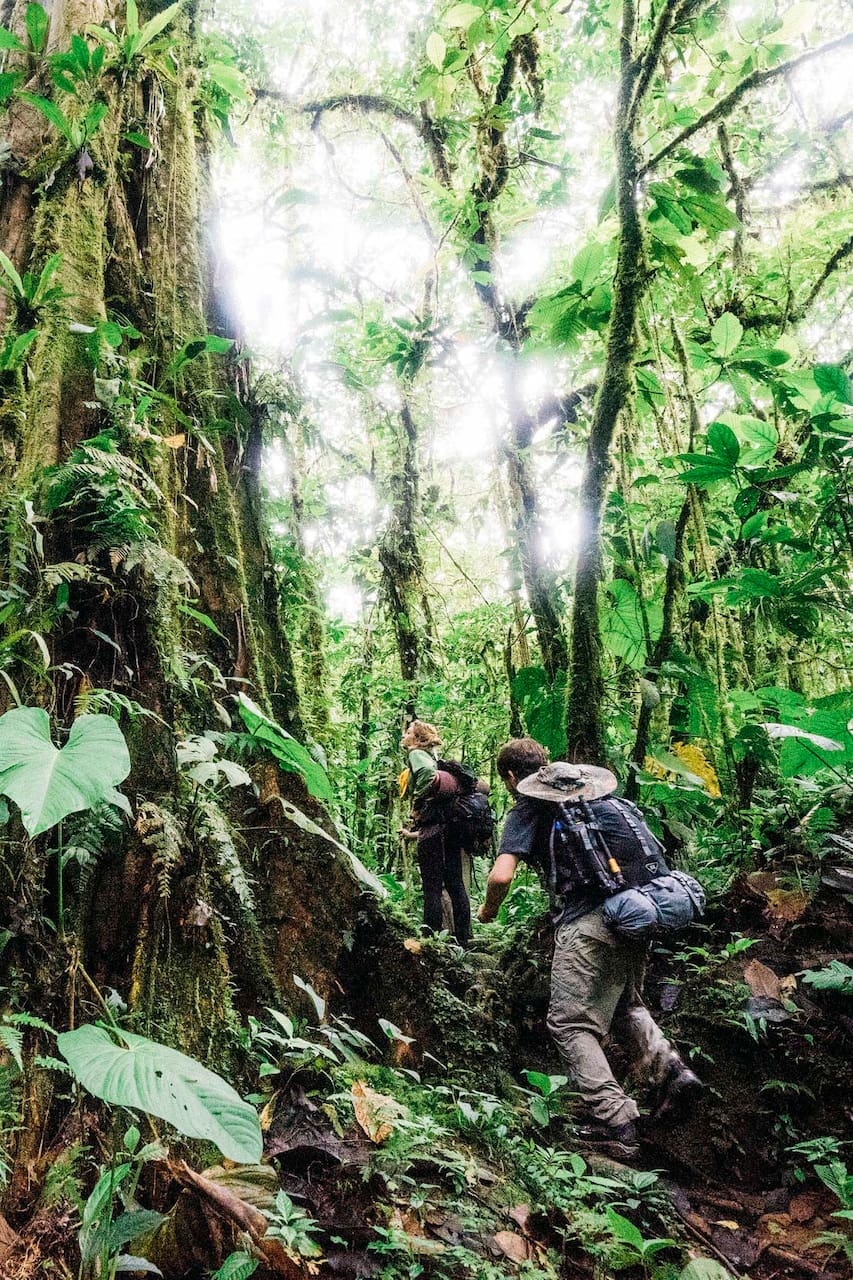 Waterfall Camping with a mountaineer
Waterfall Camping with a mountaineer

예약 가능한 날짜가 몇 개 남지 않았습니다!
For almost five years I have been searching the maps, rural communities, and forests of Costa Rica for waterfalls, volcanoes, and jaguars. The majority of these places are legendary—my job is to find and document them. I am the founder and expedition leader of "thewaterfalltrail"—a group of climbers, mountain experts, and rappelling experts. I love the rainforest—it makes me smile and brings me…
We will leave our cars at the meeting point and start the hike to the waterfalls. First we will cross a bridge and see crystal-clear waters below. Then we will embark on a three to four-hour hike deep into the rainforest to reach the campsite. Once we arrive, we'll leave our equipment and have time to enjoy the 300-foot waterfall. After that, we will make our hammock tents and I'll make you some…
You must have a sleeping bag, thermal clothes, rain jacket, dry clothes to sleep in, hiking shoes and socks, a quart of water, sunscreen, and bug spray. A backpack of 45 to 65 liters is recommended.