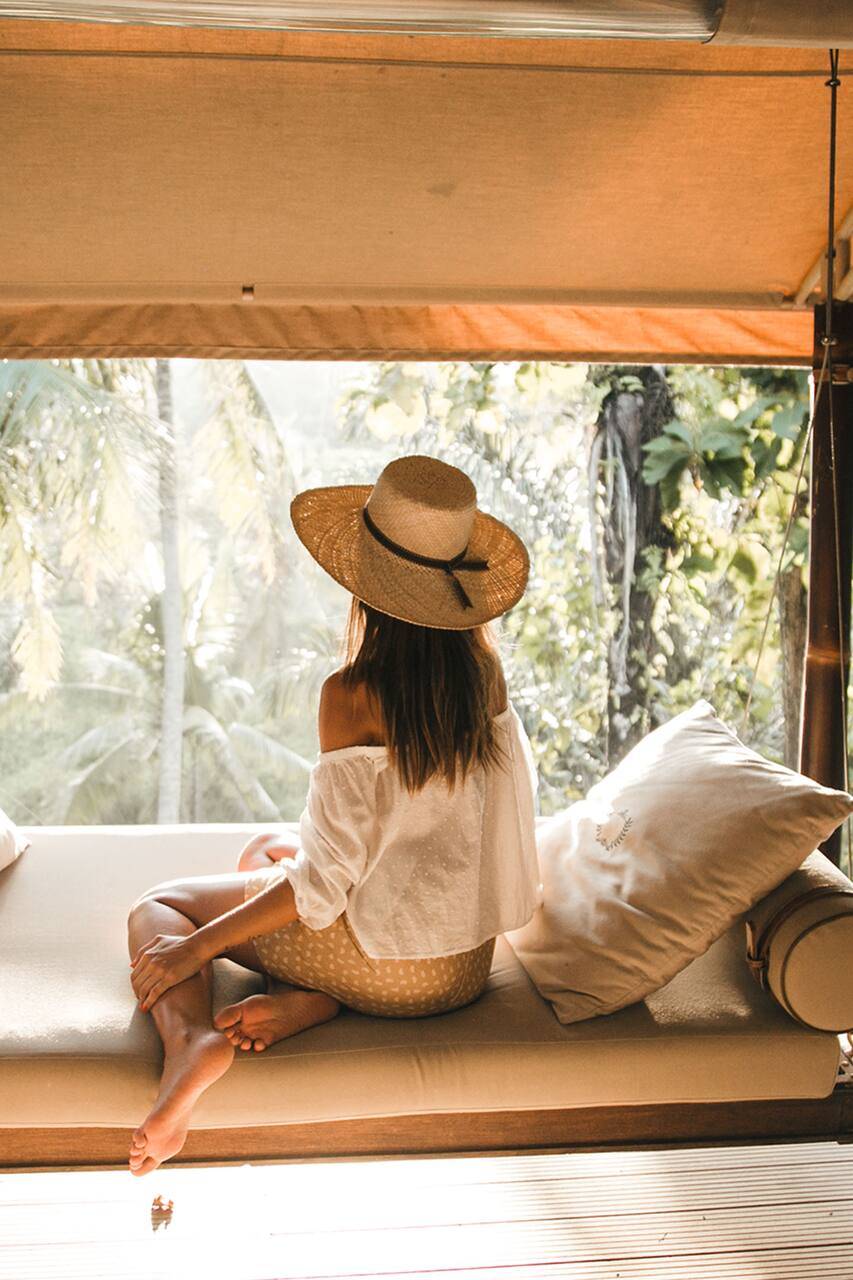 The tented Experience changed my life, I visit it while I was on holidays in Bali and I left my life in Paris and came here to savour the present moment with my team and help other travelers enjoy that same feeling. The feeling of now and the Luxury of Nature. Me and my team we will wait for you.
Spend an unforgetable afternoon in a luxury safari tent in a beautiful setting in the midst of rice fields. You will experience the wildness of the jungle and the luxury of our tents. Enjoy a flower foot bath and fresh juices by the river when you arrive. We will then serve High Tea, including sweet treats and hors d'oeuvres. After the meal, there will be a performance by traditional Balinese…
Transportation is not included If you want to complete the experience 100% come with your Safari look!
Food
High Tea Sweet & savoury treats