Take the Reins with Gentle Farm Horses
Take the Reins with Gentle Farm Horses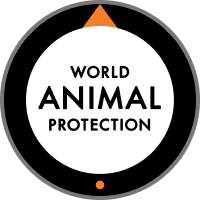 세계동물보호단체(World Animal Protection)와 함께 만든 가이드라인
6월 14일까지 운영 중지. 코로나바이러스감염증-19(코로나19) 확산에 대응하고 에어비앤비 커뮤니티의 건강을 지키기 위해, 많은 지역에서 에어비앤비 체험이 일시 중단되었습니다. 예약하기에 앞서 도움말 센터를 방문하여 최신 업데이트 사항을 확인하세요.
Take the Reins with Gentle Farm Horses
Take the Reins with Gentle Farm Horses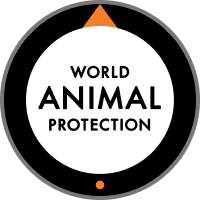 세계동물보호단체(World Animal Protection)와 함께 만든 가이드라인
6월 14일까지 운영 중지. 코로나바이러스감염증-19(코로나19) 확산에 대응하고 에어비앤비 커뮤니티의 건강을 지키기 위해, 많은 지역에서 에어비앤비 체험이 일시 중단되었습니다. 예약하기에 앞서 도움말 센터를 방문하여 최신 업데이트 사항을 확인하세요.
Come and enjoy an unforgettable working horse experience in the peaceful setting of our family farm in Wicklow. We love our hairy heavy horses! Known as Irish Cobs, Gypsy Vanners or Tinker Horses they are famous for being cuddly, calm and very clever as well as incredibly strong. You will be warmly greeted when you arrive and we will show you around our yard and tack room and briefly talk you through the experience to make sure you feel confident and comfortable with our gentle giants. We will share some insider tips and tricks about how to look after, halter, feed and groom horses and then you get to try it all for yourself when we catch the horses from their paddock. During the time spent grooming and brushing the horses, you will get to know them a little and there is lots of time for hugs, kisses, selfies and photos with them too! We will then take one horse and put on the training harness used for young horses and show you how to long rein around our yard. For any brave volunteers, this too can be hands on. For our wonderful working horses, the next stage in their training uses full leather work harness. We will show you how tack up with that and you will get a chance to see it in operation when we use one horsepower pull a wooden pole around the field. Then it's time to cozy up inside and enjoy a cup of tea/coffee or hot chocolate and traditional Irish biscuits.
모든 호스트는 세계동물보호단체와 함께 수립한 가이드라인을 따라야 합니다.

생물학자, 환경보호운동가, 농업인 등 다양한 분야의 전문가에게서 배워보세요.

알파카에서부터 얼룩말에 이르기까지 300종 이상의 동물을 만나보세요.
I am passionate about our little family farm in the Wicklow Mountains, where together with my partner Alan, we run a small business with our friendly horses and donkeys. For 50 years my family has offered one-of-a-kind experiences with horse drawn caravan holidays, donkey hiking tours and on farm glamping. I loved growing up in the outdoors surrounded by the most wonderful animals and a fun mix of visitors from all around the world. I used to run around the farm introducing all the visiting kids to my 4 legged friends and I love the idea that we can still do that now all grown up. Our horses and donkeys (and cats & dogs!) are so much part of the family and we love the opportunity we have to help you to get to know them and to share our little slice of wilderness with you.

Traditional Irish biscuits and some horse treats for your 4 legged companion. We can cater for vegans & gluten intolerance…

We have lovely fresh water from our own well and lots of tea, coffee and hot chocolate for after the horse work. You are…

We have a small selection of rubber boots in most sizes we can happily loan out if needed
You'll visit our family farm and glampsite at Cronybyrne, nestled close to the Wicklow Mountains National Park and Glendalough Valley and just 1hr from Dublin. It's the perfect place to explore the Irish countryside with lots of green fields, rolling hills and fairy-tale forests. Our rural location is best suited to guests travelling by car but we can happily help arrange transport from the local train station at Rathdrum or bus stop at Ashford.
만 6세 이상의 게스트 8명까지 참여할 수 있으며, 만 2세 미만의 자녀도 동반 가능합니다.
신분증상의 사진과 대조할 수 있는 본인 사진을 찍어야 합니다. 이를 통해 에어비앤비가 체험에 참가하는 게스트를 확인할 수 있습니다. 이 절차는 한 번만 완료하시면 됩니다.
Closed-toe shoes and comfortable clothes to walk in
Our horses are naturally curious so they will want to get to know you. Nothing is compulsory, you can be involved in as much or as little of the experience as you would like. If your preferred date or start time isn't shown, please do get in touch to see whether we can customize a time for you.
Take the Reins with Gentle Farm Horses
새로운 체험